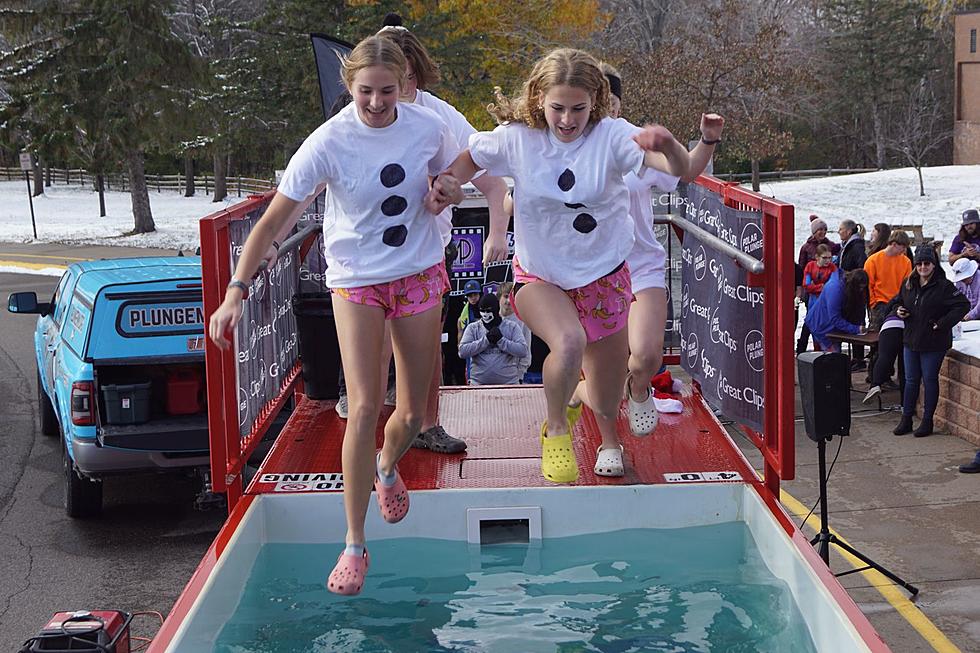 Little Falls' Students Make A Splash For A Good Cause
Paul Habstritt, WJON
LITTLE FALLS (WJON News) -- Some area High School students took a cold bath Tuesday as a reward for a fundraiser. Little Falls High School students got to take a break from their classes to take a Polar Plunge as a reward for raising money for Special Olympics.
The kids have been raising money all month long, and anyone who hit their $50 goal could elect to take the frigid dip. Special Olympic Co-Coach and Event Organizer Kara Schilling says the kids had an added incentive to reaching the group goal too:
"So we had asked teachers and different staff members to be kind of volunteers as tribute if the students raised a certain amount of money would they please jump. We've had an overwhelming response with our staff their all really into it as well which is really great."
Schilling says they had different teachers sign up to jump for every $1,000 raised and Superintendent Greg Johnson, and Principal Tim Bjorge (BEE-OR-GEE) will be taking the plunge as well. The group goal was $10,000, and students were able to raise over $17,000 for Special Olympics with the event. See more photos of the Polar Plunge below.
Take a Look Around the Shoppes of Little Falls
The Little Falls Dam Looks Totally Different July 2020 Compared to July 2021
10 Reasons Not to Move to St. Cloud