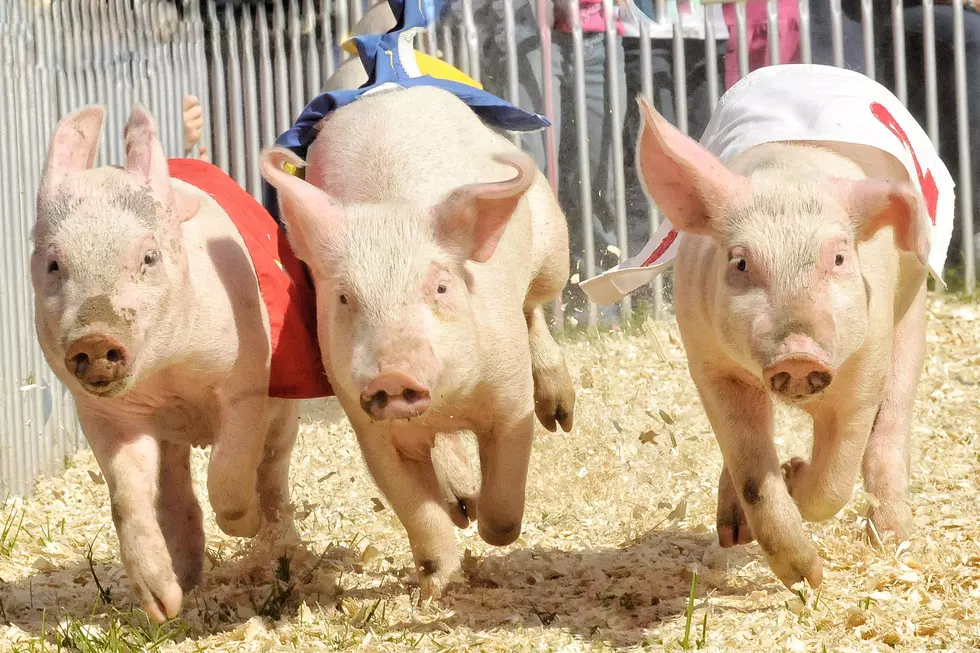 Leader, Minnesota Preparing For Pig Racing Season to Start Friday
Martin Wheeler/Thinkstock
If there is one thing you should make sure to add to your summer to-do list, it should be seeing a pig race.
I witnessed my first one a few years ago, we had gotten a text from a friend asking my boyfriend and I if we wanted to head to leader that night for the pig races. I was super confused. I'd never heard of anything like that before, but we weren't doing anything else so why not? We loaded up on a bus and were on our way to Leader.
North of Motley, it takes about an hour and a half to get to the small town that doesn't have much more than a gas station and the Bear's Den bar where the races are held. What really surprised me was the turnout. This place was packed with people ready to have a great time!
Clapping, music, drinks, food, laughter, racing pigs. This event was 100% small town bar fun for kids and adults. The pigs run around a track and people cheer for the ones they want to win. It's like nothing I had ever seen before, and something I can't wait to experience again.
Leader Area Pig Races happen at the Bear's Den Friday and Saturday nights Memorial weekend through Labor Day weekend.