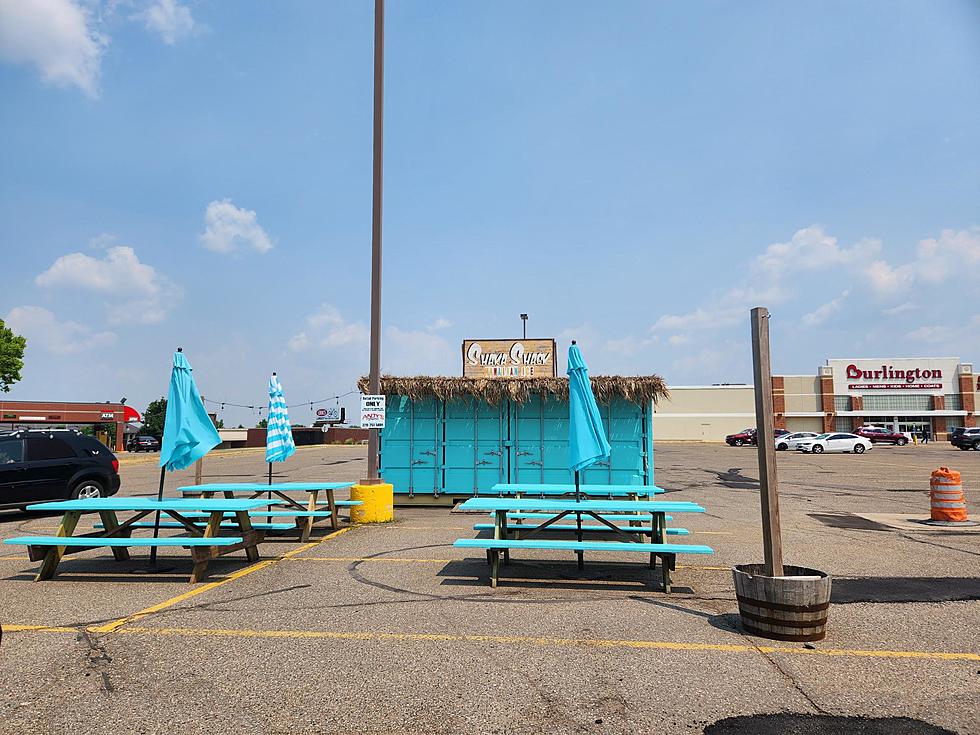 Aloha! Another Sure Sign Of Summer Has Popped Up In St. Cloud!
Image Credit: Paul Shea/TSM
If you've done any driving over along County Road 75 heading towards Highway 15, you more than likely have seen the bright blue container and tables set up in the parking lot over by Burlington. As soon as I saw it as I pulled in for my haircut, I knew that summer was indeed here. The Shaka Shack is here!
The shack is described as "Bringing real Hawaiian shave ice to Central MN! Located in the Blacklight Adventures parking lot."
The Shaka Shack had previously been over at the Crossroads Mall parking lot before moving to its new location along 33rd Ave South this summer.
The Shaka Shack serves up Hawaiian ice treats to help keep you cool, and its hours will vary based on the weather, and what is going on that week, so if you are looking to get your Hawaiian ice fix make sure you check out the Shaka Shacks social media page for weekly hours.
When I moved back to St. Cloud the Shaka Shack was one of the new things that I hadn't experienced yet, and it was something fun to do in a town that I was getting to know again.
Whether you are into the Hawaiian ice, Mr. Twisty cones, or a dilly bar from DQ it's important to visit and support all of the seasonal businesses across Central Minnesota this time of year, as they help support our communities by offering jobs, and putting their own money into our area when they buy supplies or goods to keep them running.
Enjoy summer!
LOOK: Highest-Rated Museums in Minnesota, According to TripAdvisor
Stacker
compiled a list of the highest-rated museums in Minnesota, according to Tripadvisor.
Highest-Rated Free Things to do in Minnesota, According to TripAdvisor
Stacker
compiled a list of the highest rated free things to do in Minnesota from
Tripadvisor
.
Million Dollar Homes! Check Out This 'Palatial Paradise' For Sale In St. Cloud
The housing market still seems to be going pretty strong, nothing like the last 2-3 years when homes lasted just hours on the open market, but there are still plenty of homes listed for sale in Central Minnesota. One of those homes is a million-dollar listing right here in St. Cloud. The home is described as 'an exquisite palatial paradise', and the photos online seem to prove it.