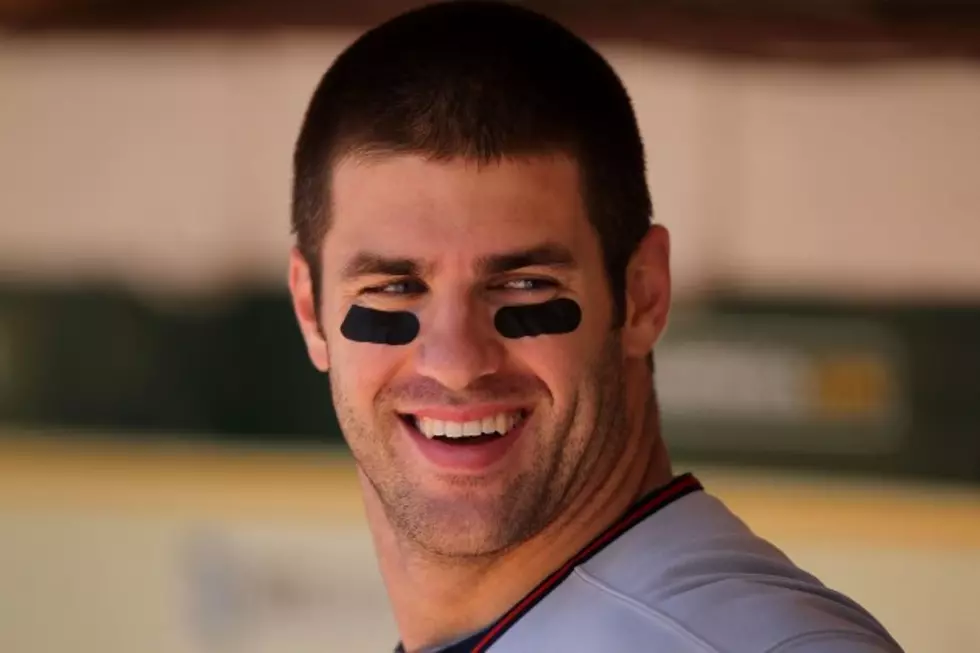 Joe Mauer Is Off The Market – Proposes To Girlfriend in Florida
If you know me at all, you know I am in love with Joe Mauer, like many other women. But, apparently no one told Mr. Joe Mauer that he has been dating me because he's been quietly dating and now engaged to a woman named Maddie Bisanz.
The two went to High School together at Cretin-Derham Hall in St. Paul and started dating a year and a half ago. Whatever Joe, we made eye contact three years ago when you tossed a ball up to me  but my now ex-friend grabbed it before I could.
"We couldn't be happier, and we're both really excited. I was hoping for a yes, and she said yes. I'm getting to marry my best friend."
Even though my heart is broken realizing I lost my chance at a date with Joe, I am truly happy for him. At least he's known this woman for YEARS compared to another athlete from Minnesota, we won't mention his name, Humphries. Oh, I though I wasn't going to mention his name. Oh well.
No wedding date has been set yet. The two got engaged Saturday in Florida where Joe lives in the off season. Now who is going to tell me niece and nephew I have been lying to them about my boyfriend being Joe Mauer?
Best of luck to you Maddie. I'm sure it's a lot of fun dating and now engaged to a man that millions of women, including myself, have the hots for!
Get the latest Hollywood Buzz weeknights with Jade at 7:40 and 10:40 on Mix 94.9