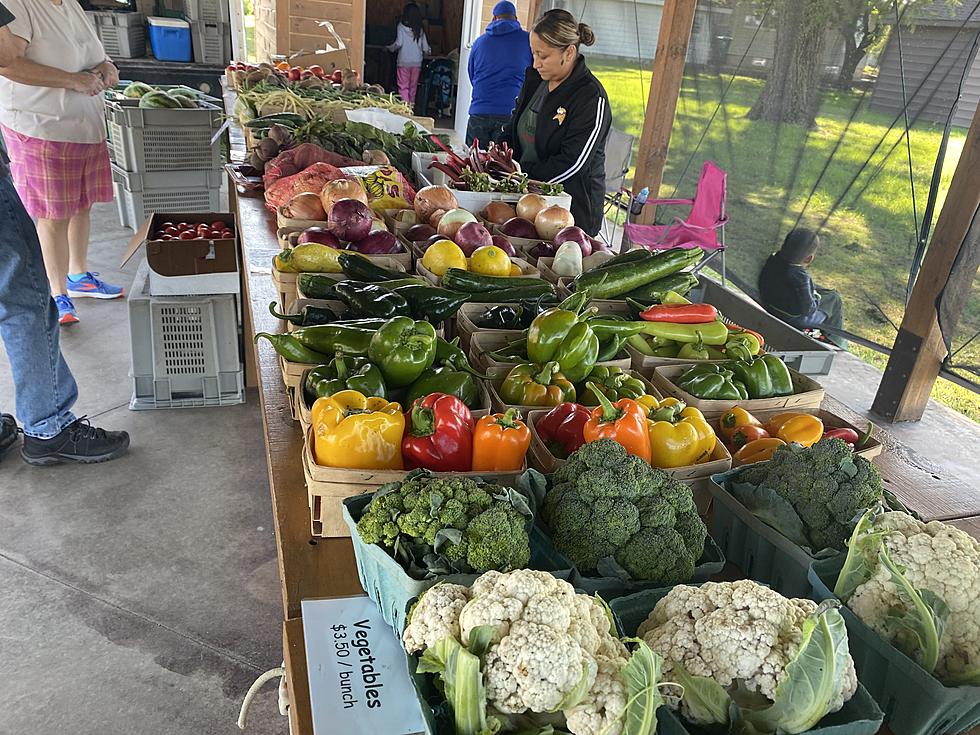 It's Prime Time for Produce, a Fall Farmers Market Guide for Central Minnesota
Abbey Minke
Harvest season is here and area farmers markets are overflowing with colorful and flavorful produce for us to enjoy. Over Labor Day weekend I stopped by Thorson's Farm Fresh Produce in Long Prairie and snapped the photo above of the gorgeous in-season produce available. Everything from onions to Brussels sprouts, to peppers and pumpkins are all ready for us to pick up.
If you're searching for a farmers market near you to do some shopping at this fall, here are the ones that happen around Central Minnesota according to Visit St. Cloud:
Annandale Farmers Market: Saturdays from 8am-noon in the City Hall Square
Becker Farmers Market: Fridays from 3pm-6pm at 13150 1st St., Becker MN 55308
Cold Spring Area Farmers Market: Wednesdays from 3pm-6pm on the corner of 3rd St. South & Chapel Street
Sartell Farmers Market: Mondays from 3pm-6pm at Bernick's Arena
Sauk Rapids Area Farmers Market: Thursdays from 3pm-6pm in the Sauk Rapids Coborns parking lot
St. Joseph Farmers Market: Fridays from 3-6pm at Ressurection Lutheran Church in St. Joseph
St. Cloud Area Farmers Market: Saturdays from 8am-noon at the Ladyslipper Lot in Downtown St. Cloud
St. Cloud Waite Park Harvest Market: Saturdays from 8am-noon at Backwards Bread
Rice Area Farmers Market: Tuesdays from 4pm-6pm at the corner of Main Street and Division Street in Rice
If you're wondering what products you should be picking up this time of year, here is a handy guide that lets you know what is in its peak season this fall in Minnesota.
10 Worst Smells Of A MN Summer
10 Phobias That Make Living in Minnesota Challenging
2021 Minnesota Selects Hockey Festival