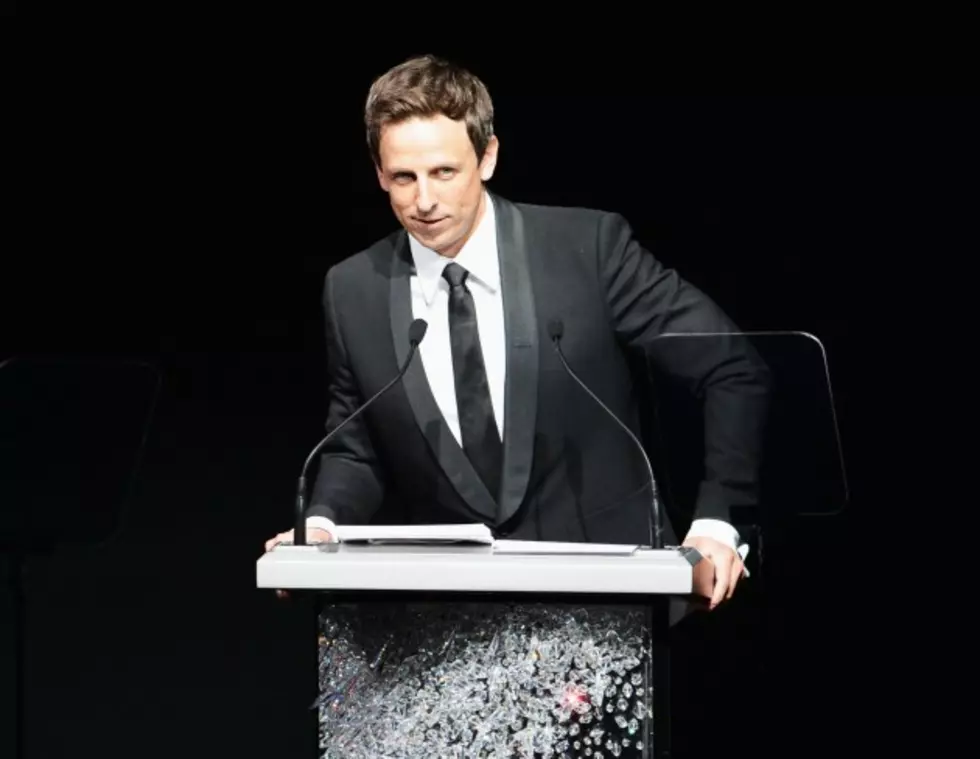 Is Seth Meyers the "Frontrunner" to Be Kelly Ripa's Permanent Co-Host on "Live!"?
2012 has not been a good year for T.V. Co-Hosts. Granted this co-host gig has been open for the past eight months!
Regis Philbin announced he was leaving "Live! with Regis and Kelly" 18 months ago, and has been off the show for eight months. Still no one has been named as his successor. That will finally happen in September. But, who will it be??
There have been numerous reports of candidates, but nothing official. One name being thrown into the hat is "Saturday Night Live" star Seth Meyers. Blogs are saying he is the frontrunner for the job. He has been a guest host a few times, and it sounds like the higher-ups think Seth has "stood far ahead of his competitors."
If he happens to be chosen, he's expected to stay at "SNL" where he's best known for hosting "Weekend Update" but he is also the show's head writer. He may have to step down from that position. Seth, by the way, will be guest hosting all next week on "Live!"
Get the latest Hollywood Buzz weeknights with Jade at 7:40 and 10:40 on Mix 94.9