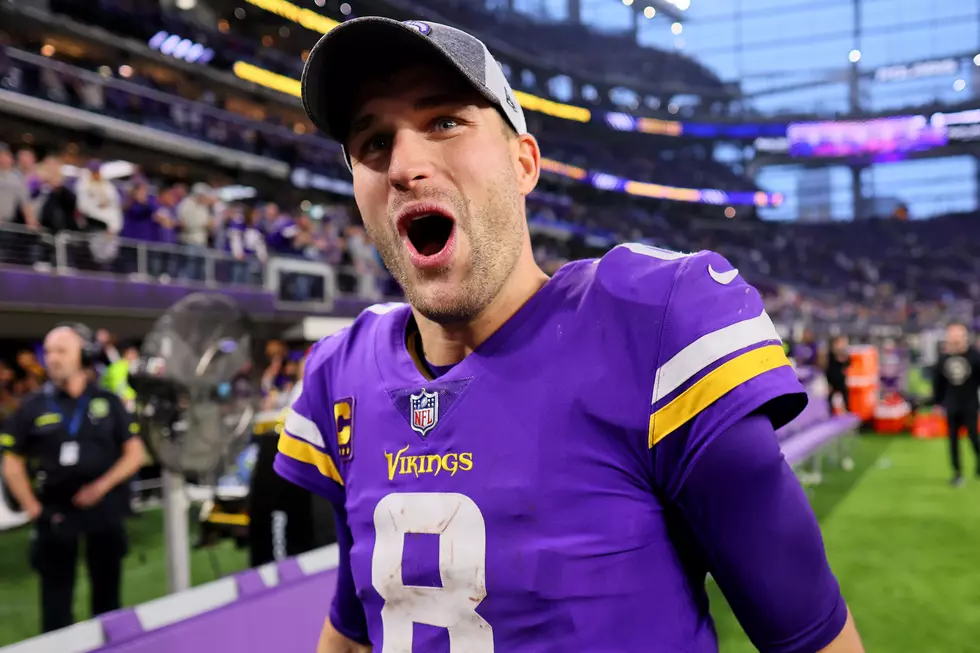 How Can You Watch/Listen The Minnesota Vikings This Weekend?
Getty Images
Well after the last game of the night on Sunday, The National Football League announced the 2023 Wild Card Weekend Playoff schedule and the Minnesota Vikings are going to have a rematch with the New York Giants. This is what we know so far about the Vikings playoff game.
The game is scheduled to play at 3:30pm Sunday, January 15th, on FOX, and locally you can listen to it at 1240AM/95.3FM WJON.  The Vikings game will be the 4th game played that weekend with two games being scheduled on Saturday, and another two on Sunday before Wild Card Weekend wraps up on a Monday night.
The Vikings did beat the New York Giants on a last-second field goal from 61 yards away during week 16. It was another game in which the VIkings took their fans on a roller coaster of emotion. But it was another game that seemed to be closer than it needed to be too.
Here are the other match-ups scheduled for this weekend.
Saturday, January 14th
3:30pm - Seattle Seahawks at San Francisco 49ers FOX
7:15pm - Los Angeles Chargers at Jacksonville Jaguars NBC
Sunday, January 15th
12:00pm - Miami Dolphins at Buffalo Bills CBS
3:30pm - New York Giants at Minnesota Vikings FOX
7:15pm - Baltimore Ravens at Cincinnati Bengals NBC
Monday, January 16th
7:15pm - Dallas Cowboys at Tampa Bay Buccaneers ESPN/ABC
Here's to hoping for the same outcome from earlier in the year for the Vikings...
St. Joseph's on the Grow!