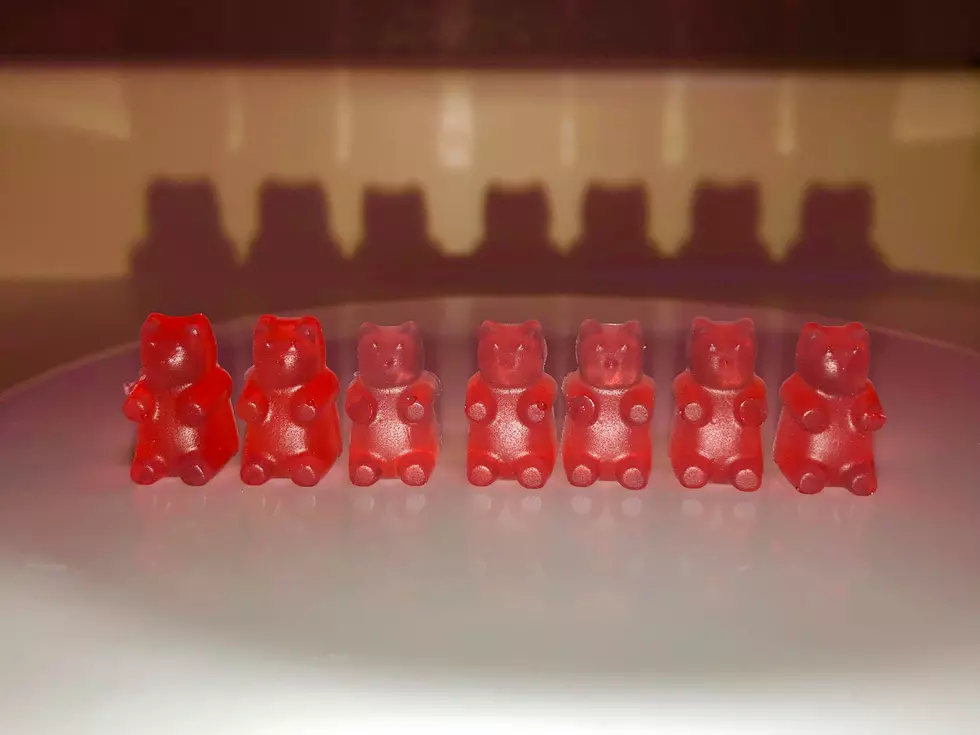 Homemade, Two Ingredient Sugarless Gummy Bears [Recipe]
Abbey Minke, Townsquare Media
I have a serious sweet tooth. Dessert is my favorite part of any meal, and luckily my coworker has my back. He sent me a recipe for two ingredient gummy bears that you can make in 20 minutes, and have no added sugar. Seems almost impossible right?
Here is what you will need:
3 packets of unflavored gelatin
Your choice of sugar free drink mix (like Crystal light)
2/3 cup of water
Gummy Bear mold, or other silicon mold.
1. In a small pot, mix 2/3 cup of water and three gelatin packets. Stir to dissolve over medium heat, and bring to a low boil stirring constantly.
2. Once boil is reached, remove from heat and add the packet of sugar free drink mix. Stir until dissolved completely.
3. Use a dropper to fill gummy bear molds, or pour from a glass liquid measuring cup to fill larger molds.
4. Refrigerate until set, about 20-30 minutes. Store in an air tight container in the refrigerator.
I found that this recipe will make about 75 bears if you use the molds that I linked. I made a raspberry lemonade flavor as well as a cherry limeade. Get crazy with it yourself! Mix flavors, use different shapes, ask the kids for input, make this recipe totally your own!