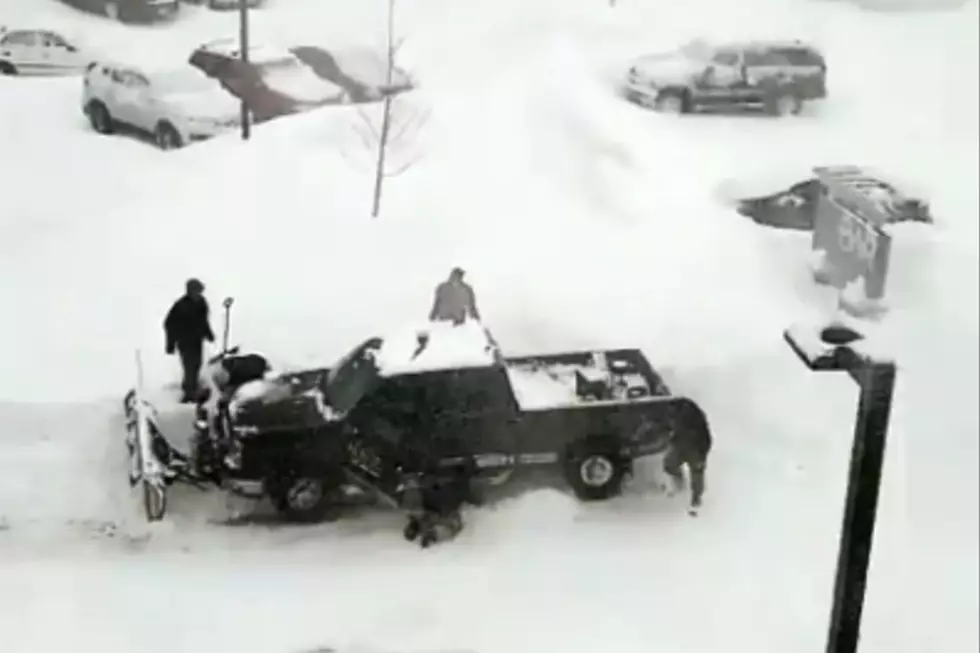 Hilarious Video of Vehicles Stuck in MN Parking Lot Goes Viral [WATCH]
Kelsey Saladin via Facebook
A video of vehicles stranded in a Rochester apartment complex parking lot has gone massively viral.
Heavy snow and wind saw much of Southern Minnesota -- including Rochester --  impassible over the weekend, but that didn't stop some folks from getting out and attempting to drive anyway.
Perched safely high above in their apartment complex, Kelsey Saladin, Rachel Hoverstad and Hanwen Wong posted a series of videos to Facebook Sunday afternoon of vehicles stuck in the complex parking lot.
"The parking lot has been entertaining today" reads the caption.
Entertaining may just be an understatement, as the video -- 19 hours later -- has racked up 7.2 million views, 119,450 shares and 18k comments.
Adding to the comedic effect of watching MN drivers struggle in the snow is the added captions and accompanying music. Queen's "Another One Bites the Dust" plays several times as new vehicles attempting to get out get stuck instead. Bonnie Tyler's "I Need a Hero" blasts as a plow arrives...until it, too, gets stuck!
Watch the video for yourself: