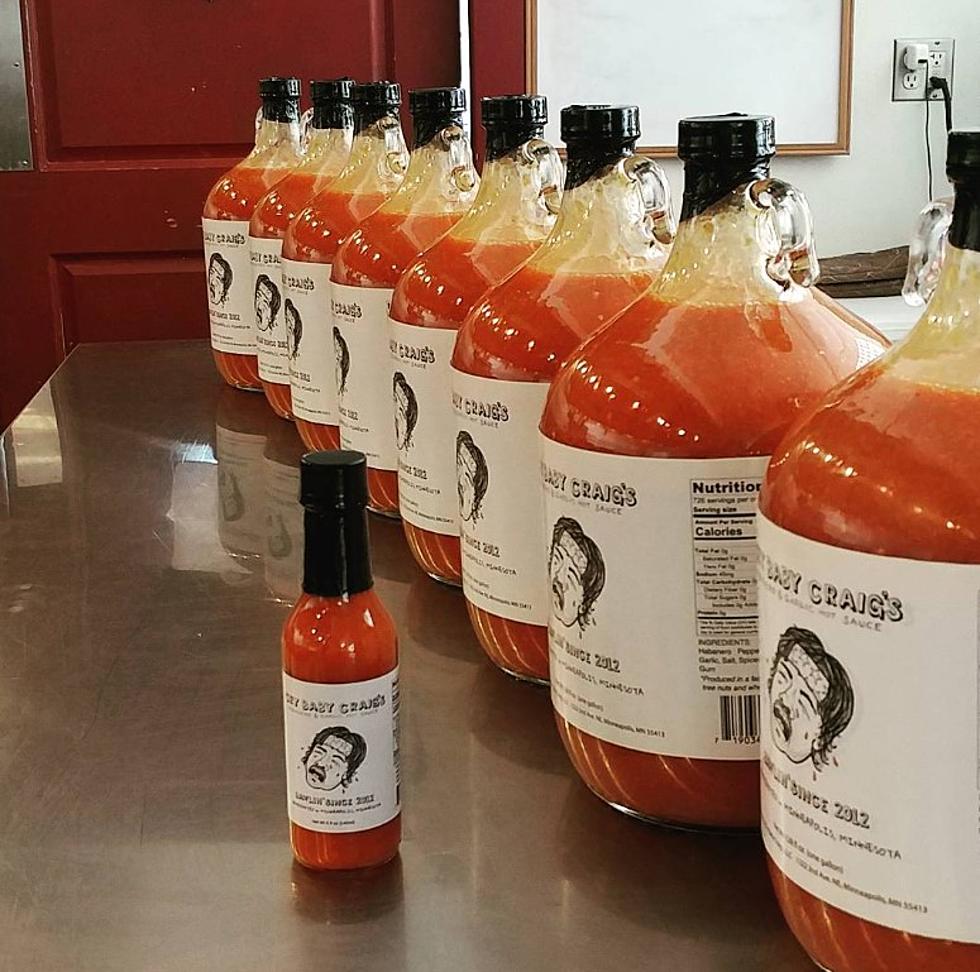 Have You Tried 'Cry Baby Craig's' Hot Sauce, Made In Minnesota?
Via Instagram
Even on a planet with nearly eight billion people, it can feel like a small world. That is the case with me and Cry Baby Craig's hot sauce.
I have been hearing about this stuff for the last few years and recently had a chance to check it out for myself. I'm here to tell ya, it is good stuff!
Crafted and bottled in Faribault, Minnesota, Cry Baby Craig's has quickly ascended into one of Minnesota's most cherished institutions.. right up there with SPAM.
As it turns out, I went to high school with the creator of Cry Baby Craig's, Craig Kaiser,  back in the day at Apple Valley. He says on the Cry Baby Craig's website he created his first batch of the sauce because of an ordering error at the restaurant he worked at.
While working in the restaurant business, I accidentally received Habanero Chilies instead of the Jalapenos in one of our orders. With the type of cuisine we cooked it was hard to find a home for them on a plate.

In order to extend their life for later use, I pickled them until I could think of something to do with them. One slow service night, I decided to make a hot sauce with the chilies for our annual "family meal" cookout. It didn't take long for that first batch to disappear!

As I made more, my co-workers started requesting bottles to take home for themselves. I then began to test out my creation with customers requesting hot sauce... it was a total hit.
Since then Cry Baby Craig's has been named the 2023 silver medal winner by the Star Tribune's Reader's Choice Poll and the owner himself has been featured in many local publications.
Come Visit South Haven, Minnesota in Pictures