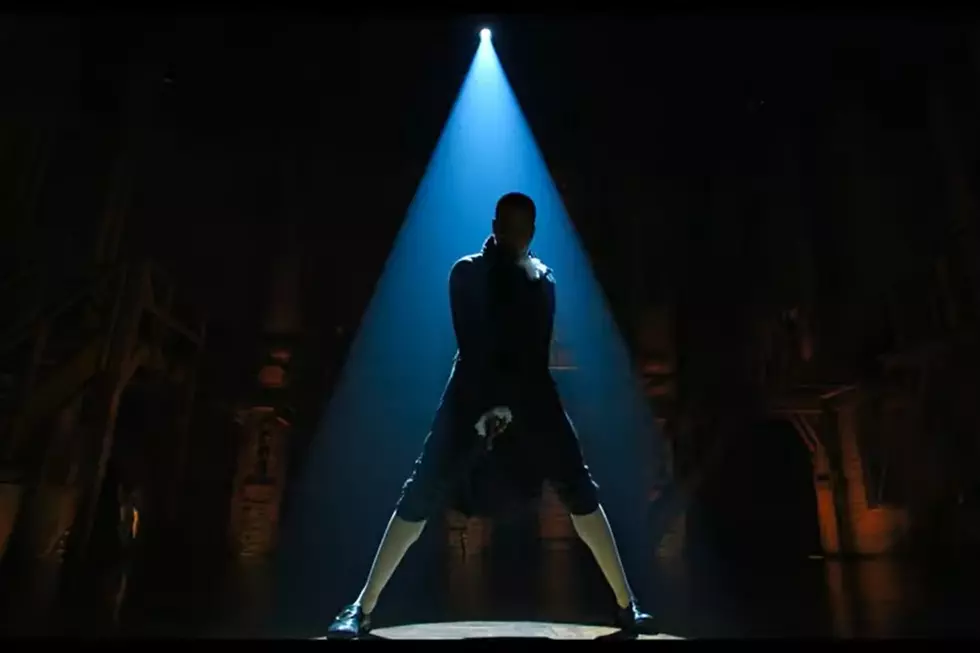 "Hamilton" is Coming to Disney+ July 3, and I Can't Wait!
Walt Disney Studios via Youtube
There are certain life experiences that just seem surreal.
You look back on them afterwards and think, "I can't believe I actually got to do that/go there/meet [insert name]." For me, one of those experiences was seeing the hit Broadway musical Hamilton in Chicago last year with my wife. We had booked a weekend away to the Windy City, coincidentally during the Chicago run of Lin-Manuel Miranda's famous show. While I was familiar with Hamilton by name, my wife -- an actor and huge theater enthusiast herself -- desperately wanted to see it after missing the Minnesota run. To be honest, it didn't take much convincing to book tickets.
With very little knowledge or understanding of what Hamilton was about, I was absolutely blown away! The stage design, the quality of acting, the music (um, hip hop? Yes, please!) and even the history left me speechless and wanting to see the show all over again! Needless to say, I can't wait for the filmed version of Hamilton starring Lin-Manuel Miranda coming to Disney+ July 3.
On Twitter, Miranda has been sharing details and trivia about the coming #Hamilfilm, including an interesting edit that was made to make the filmed version suitable for kids.
"MPAA has a hard rule about language: more than 1 utterance of [eff] is an automatic R rating. We have 3 [effs] in our show. So...I literally gave two [effs] so the kids could see it."
Miranda assures that the filmed version of Hamilton is otherwise exactly like the staged version.
Watch for Hamilton coming to Disney+ July 3!
Enter your number to get our free mobile app