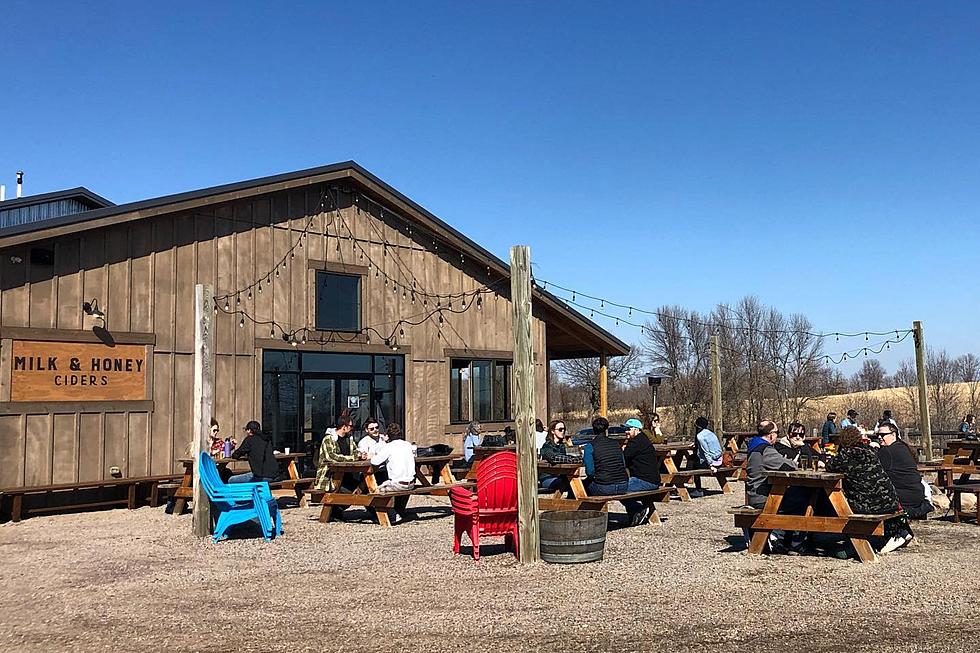 Milk & Honey Ciders Announces 10-Show Summer Patio Sessions
Milk & Honey Ciders via Facebook
St. Joe's Milk & Honey Ciders is bringing back its summer concert series.
There are few things my wife and I love more than enjoying a cold adult beverage and live music on a patio in the summer. One of our highlights last summer was relaxing on the grass of Earth Rider Brewing's spacious outdoor beer garden in Superior, WI sipping on delicious craft beer and enjoying the sweet folk/Americana sounds of local artist Charlie Parr. In a year filled with the fears and dangers of COVID-19, that evening stands out for its serenity and bliss.
Well, you don't have to travel to Superior, WI this summer to find that same relaxation and contentment. St. Joseph's Milk & Honey Ciders has announced that it's bringing back its much-anticipated Patio Sessions outdoor concert series. "Share this with your friends and start making summer plans to come up and enjoy our spacious patio," the cidery posted on social media. "Grab your tickets or Season Pass right away as both are limited!"
The summer 2021 lineup is:
Saturday, June 5 -- Dang Ol Trio Ole
Saturday, June 12 -- Bad Bad Hats
Saturday, June 19 -- Dave Huckfelt
Saturday, June 26 -- Charlie Parr
Friday, July 2 -- Michael Shynes
Sunday, August 1 -- Pert Near Sandstone
Saturday, August 14 -- Barbaro
Saturday, August 21 -- Under Violet
Sunday, September 5 -- MoeDELL
Saturday, September 25 -- Chance McCoy
Show times and prices vary per show. Season Pass Tumblers are also available for $120; Season Pass Tumblers include admission to all 10 shows, skips the line and acts as ticket to shows as well as gives $1 off drinks.
In March, Milk & Honey Ciders was voted the Best Cidery in the country by readers of USA Today. In April it was nominated for a Best Cidery award in the Star Tribune's annual Best of MN awards.
15 Cool Central Minnesota Microbreweries to Visit