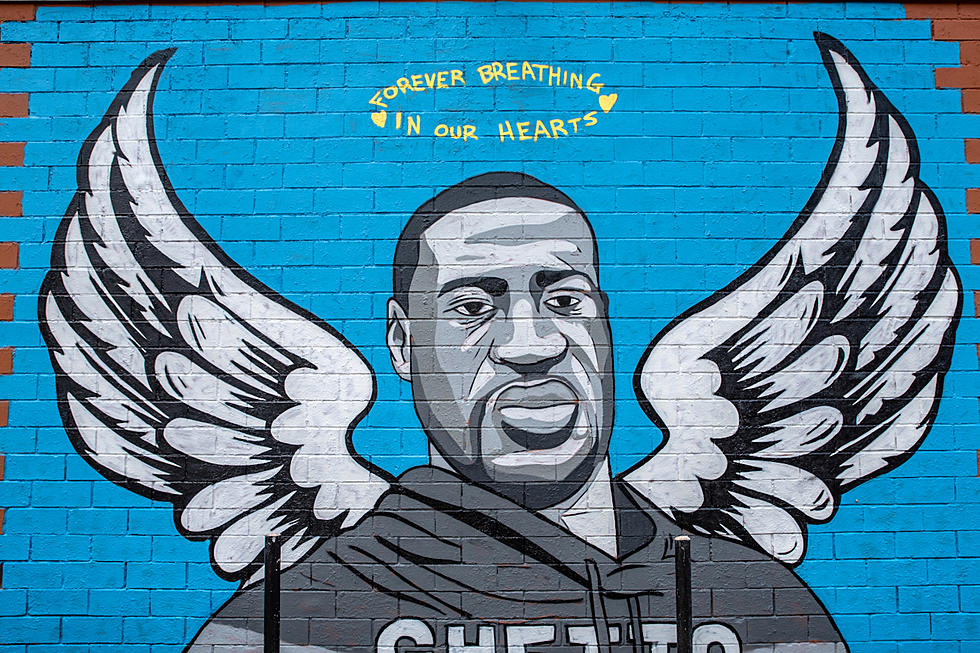 George Floyd Square Opening Up to Traffic- City Offering Support
Sergio Flores, Getty Images
This has been over a year coming.  Finally, the intersection of 38th and Chicago in Minneapolis, otherwise known as George Floyd Square, will reopen.
This reopening is happening today (Thursday) and is driven with community support.  The city isn't leading this, but is offering their support as well.
It looks like the plan is to have a sort of roundabout around the fist sculpture that is in the middle of the intersection. This has been there for just about a year, and it looks like that will remain in the intersection.  There are also some barricades that are being installed around Cup Foods so that people who want to be in the area and visit the sculpture will be safe to do so as traffic will be going through the intersection.
According to FOX 9, a spokesperson for AGAPE, the group that is leading the reopening, said that this process has been in the works for quite awhile, but just started the actual transition this week.
"There's a chance and a time for this community to get back to a new normal. That's what we're trying to establish," said Agape Senior Advisor Steve Floyd. 
Some community workers are also working to keep and preserve some of the items that have been placed in the intersection that were in memory and tribute to George Floyd.  Obviously, not everything can be saved, but they are working to save as much as possible.  It's not clear if this is going to be a permanent fixture of the intersection, but it looks like that may be the plan.
10 Phobias That Make Living in Minnesota Challenging