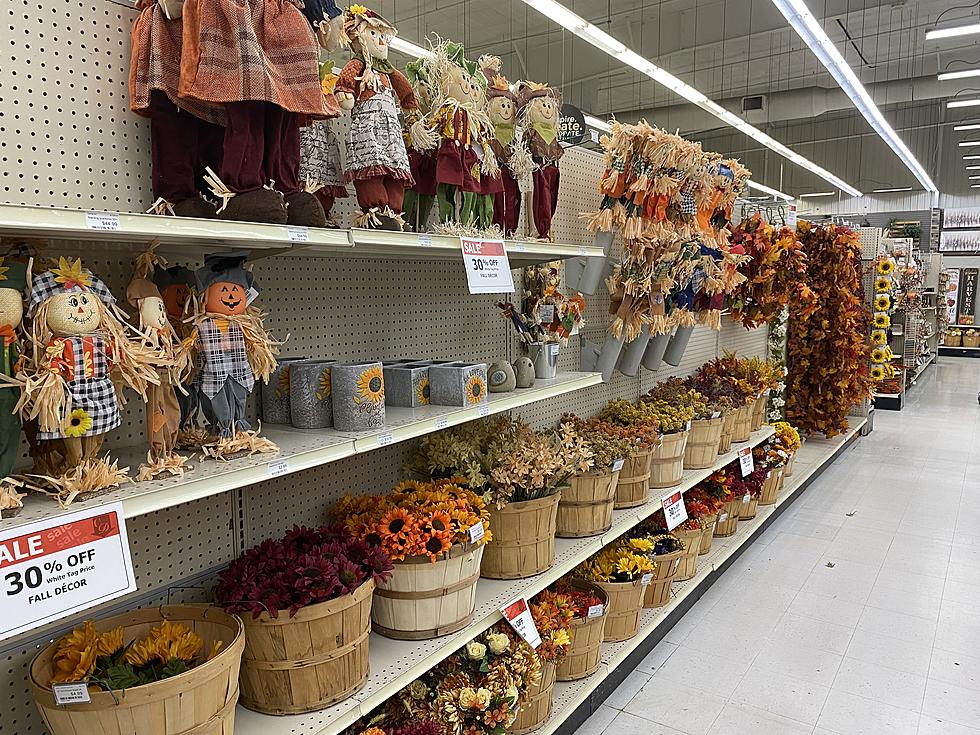 Fall Décor Already Appearing On Store Shelves in St. Cloud
Abbey Minke
Step aside lemonade and sunglasses, pumpkin spice and scarves are already back in Central Minnesota. The 4th of July has just passed, and just like a firework, red, white, and blue everything is disappearing to make way for warm autumn colors.
I was shopping around St. Cloud the week before the fourth and as I made my usual stop at Crafts Direct I was greeted with so much fall stuff right as I walked through the door. The last of the patriotic gear was being cleared out and the shelf space was being filled with scarecrows, pumpkins, and fake fall leaves. I also noticed fall items moving onto the shelves at Joann Fabrics.
I thought it was pretty early, but craft supply and home decor stores notoriously early for this kind of stuff. If you think about it, crafters and artisans are going to need to get a jump start on their projects, especially if they sell them at craft fairs and art shows.
I'm not quite to that point of the year yet. The first part of summer went by so fast, I can't believe the 4th of July is already past us. I'm going to try my best to savor every ounce of sunshine and lake time that I can. These three months of hot sunny weather are what I live for, and I'm not ready to trade them in for trips to the pumpkin patch and flannel shirts quite yet. But if you are, at least you can get a jump start on your fall shopping.
7 Countries That Are Roughly the Same Size as Minnesota
15 Minnesota Emojis We Need On Our Phones ASAP
Seven Reasons Mosquitoes Might Like You More Than Most