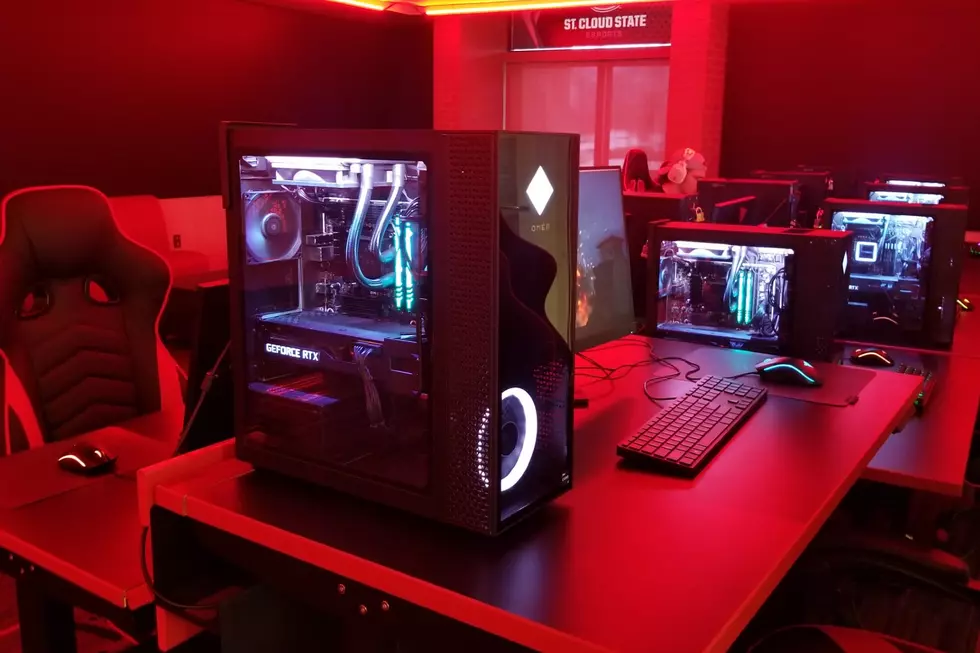 E-Sports Team Ready To Meet The Public
Photo: Jeff McMahon - WJON news
ST. CLOUD (WJON News) - The E-sports program at St. Cloud State University is ready for its public debut this Saturday.
The Best Buy After Dark Esports edition will introduce the program, technology, and people to the community.
SCSU's move into E-sports was announced a little more than a year ago. As one of the first schools to offer coursework in E-sports, officials are often asked about the program and what it involves.
Chris Stanley is the Director of Educational Technology Innovations at SCSU. He says E-sports is a much more inclusive activity, and in many instances, a far less expensive activity to get into.
He says the first year of the program will focus on the game Rocket League.
What is "Rocket League"?
Phil Thorson is the Vice President of Technology Strategy and Chief Information Officer at SCSU. He says E-sports is an incredible opportunity for a university to expose a student to a wide variety of majors and areas of study.
Thorson explains E-sports have a place on college campuses.
How does E-sports fit into a college environment?
How do I watch E-sports?
Best Buy After Dark – E-sports Edition is Saturday night, 8:30 to 10:30, at Best Buy on Division Street. The event is open to everyone and will feature game and technology demonstrations, door prizes, and an opportunity to meet the E-sports team.
175 Years of Benton County History