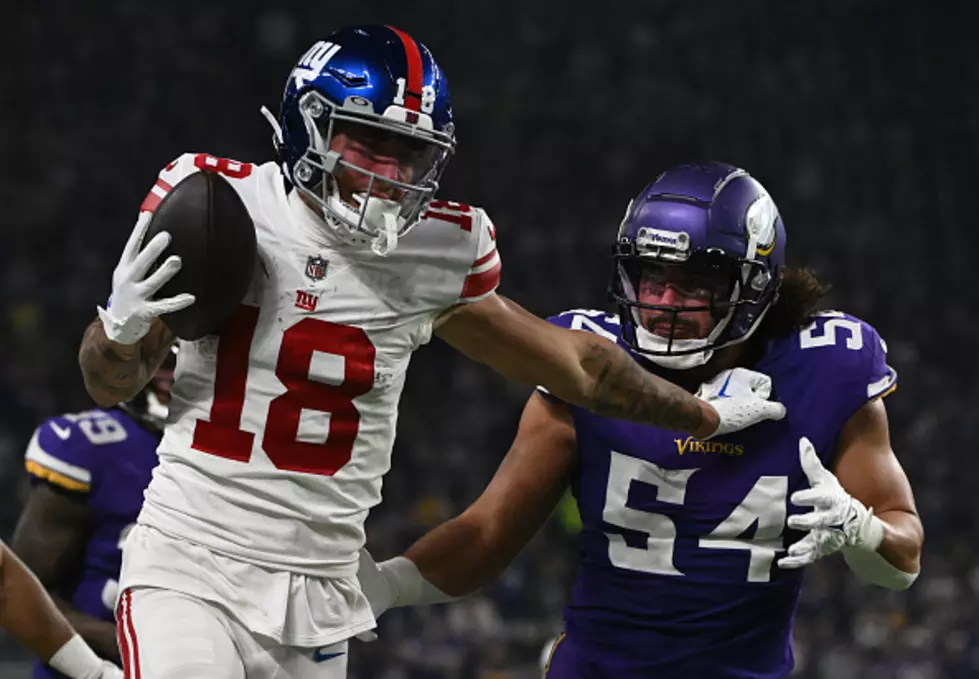 Defensive Coordinator Options for the Vikings
Getty Images
The Vikings' season ended Sunday with a 31-24 loss at home to the New York Giants in the wildcard round of the playoffs.  The Giants moved the ball at will against the Minnesota defense but that isn't unusual because the Vikings have the 31st ranked defense out of 32 teams in the NFL.  Defensive Coordinator Ed Donatell is under fire and the Vikings could move on from Donatell this offseason.
Star Tribune Sports Columnist Jim Souhan joined me on WJON Monday morning.  He suggested a few names as possible replacements for Donatell.  Those names include current Chargers head coach Brandon Staley. Souhan suggests Staley could be fired by the Chargers and Viking head coach Kevin O'Connell is close with Staley having worked together with the Rams.  Other options include Wade Phillips.  Souhan says the longtime coach in the NFL has a track record of improving defenses and his son, Wes is the Vikings Offensive Coordinator.  Wade Phillips is 75 years old so Souhan doesn't see him as a long term option.
Other names Souhan suggests as options include Broncos Defensive Coordinator Ejiro Evero, He explains that Evero is getting head coaching interviews so he may not be available.  Coaches on the current Viking coaching staff as options for promotion include Mike Pettine and Greg Manusky.  Pettine is a former head coach for the Cleveland Browns and is currently acting as Assistant Head Coach with the Vikings.  Manusky is the Vikings linebacker coach.
If you'd like to listen to my conversation with Jim Souhan which also recaps Sunday's Viking loss, it is available below.
Come Explore Royalton, Minnesota in Pictures