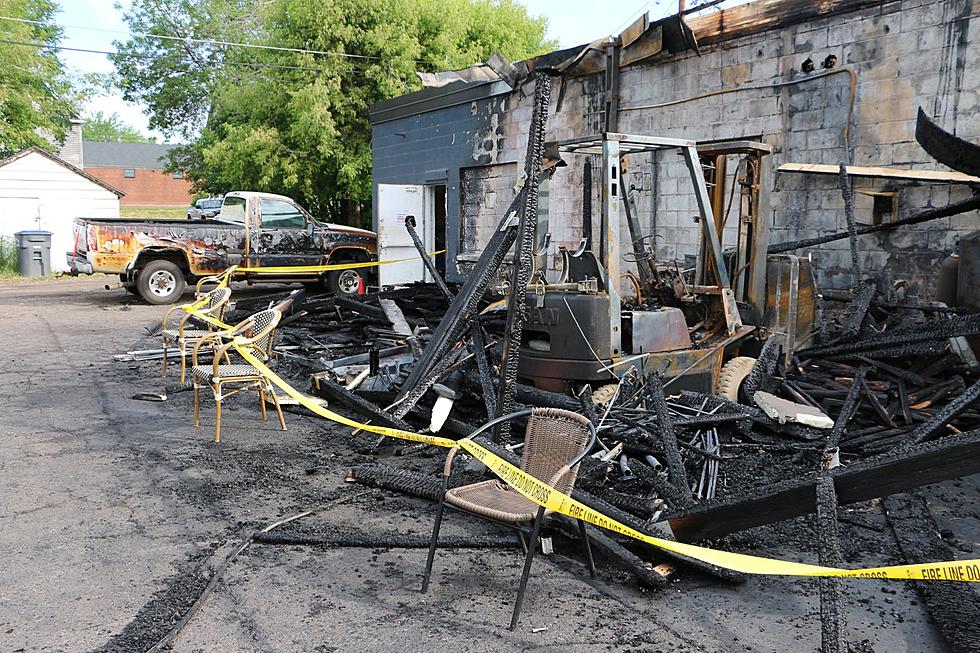 Days After Patio, Van Catches Fire, Popular MN Brewery Reopens
Ursa Minor Brewing via Facebook
Just weeks after finally being able to reopen due to COVID-19, one Minnesota brewery suffered another significant setback after its outdoor patio caught fire.
Last Friday, Ursa Minor Brewing in Duluth took to social media to announce that their outdoor patio space had caught fire sometime in the night, burning down with everything inside it. Besides the outdoor enclosure -- which was a popular hotspot in Duluth -- additional damage included the
"Last night our outdoor enclosure caught fire and burned down along with everything inside," they shared online. "We are unsure of how the fire started at this time. While this is a big hit to our little brewery, we will keep pushing through and work towards getting back to normal. We are so grateful for all of the support we have received thus far. If you would like to support us in this tough time, the best way to do so is to find some Ursa Minor beer at your local liquor store, or find us on tap. We couldn't do what we do without all of our supporters and our amazing staff. We're staying positive and pushing through!"
They went on to say that the taproom and patio would be closed Friday.
While things seemed grim, Ursa Minor Brewing was back online the next day with an update.
"First off," they began, "we are so incredibly grateful for the outpouring of love and support we received yesterday. Our community is truly amazing and we definitely feel the love from near and far! Second, we are open once again! We are ready for you all to come down and enjoy some pizza and beer on our patio, or even inside."
They do ask customers to be patient and gracious with the staff who worked really hard to get everything cleaned up and prepared to reopen.
Next time you make it up, stop by and check out Ursa Minor Brewing at 2415 W. Superior St., Duluth!
Enter your number to get our free mobile app
15 Cool Central Minnesota Microbreweries to Visit