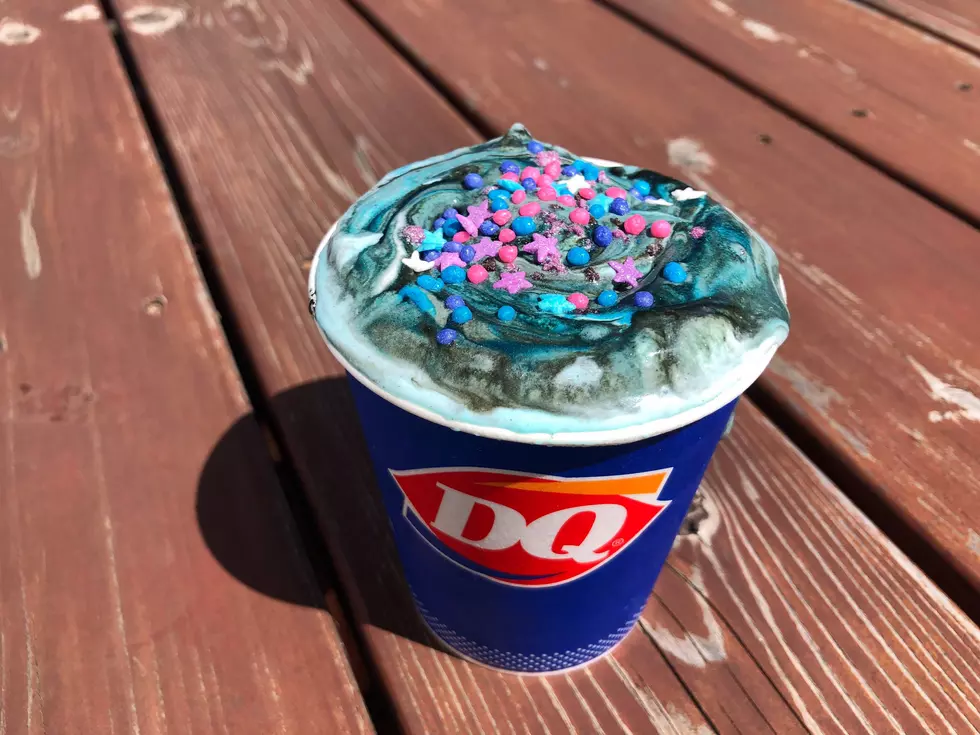 Dairy Queen Serving A Limited Edition 'Zero Gravity' Blizzard
Abbey Minke, Townsquare Media
That's one small bite for me, and one large bite for mankind!
In honor of the 50th anniversary of the moon landing, Dairy Queen has created a galaxy-inspired Blizzard.
This crazy concoction is made with blue colored vanilla soft serve ice cream, Oreo cookie chunks, cotton candy pieces, and cosmic sprinkles. The official name for the treat is the Out-Of-This-World Blizzard and it was made available on June 24th.
If you want to try it yourself you'll have to blast off to a nearby Dairy Queen soon! It is a limited time treat, and won't be on this planet long!
Apollo 11 landed on the moon's surface on July 20th 1969, with any luck this new Blizzard will be sticking around until the official anniversary!