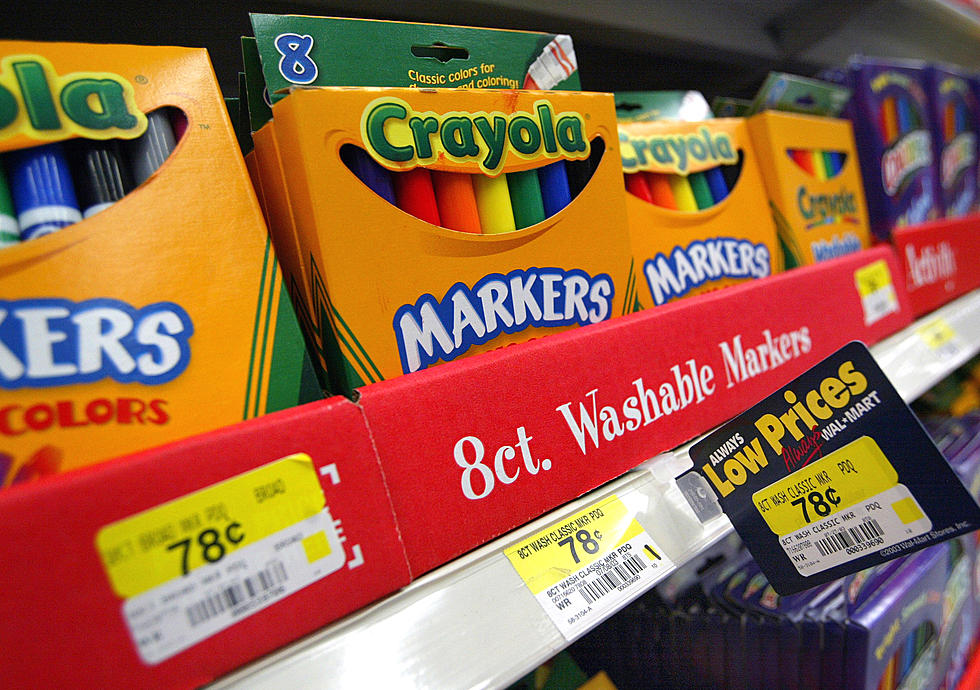 Crayola Offering an Eco-Friendly Option for Minnesota Classrooms
Getty Images
It's the end of the school year, and teachers and students are working to wrap up the year and clean up classrooms before summer break. After a school year of wear and tear on classroom supplies, a lot of them just get thrown away when they could be responsibly recycled! Crayola has a program called ColorCycle that helps teach kids about the importance of recycling and their role in protecting the environment. The website says,
ColorCycle is also a great opportunity for teachers and their students to explore eco-friendly practices. Specially developed standards-based lesson plans are available to enrich instruction and promote lively class discussions.
The process is four simple steps. 1. Inform your school administrators or PTO about participating in the ColorCycle program. 2. Set up a collection station in your school for used markers (any brand!) and count them up. 3. Pack markers in a cardboard box and print out a shipping label. 4. FedEx Ground will pick up the markers and Crayola pays all shipping charges!