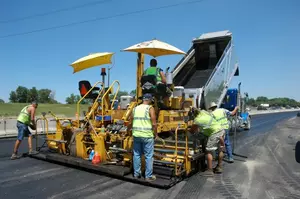 Construction on Hwy 238 North Albany Set to Begin
MnDOT photo
ALBANY -- A road construction project north of Albany is set to get underway Monday.
The Minnesota Department of Transportation says they'll start on the northern end of Highway 238 between the Morrison County Line and Stearns County Road 17. There will be a designated detour to follow until that section is completed in mid-June.
A two-week closure is planned to follow at Highway 238 and County Road 10.
Finally, the remaining stretch of Highway 238 will be closed from County Road 17 to County Road 10 on the north end of Albany from late June until mid-September.