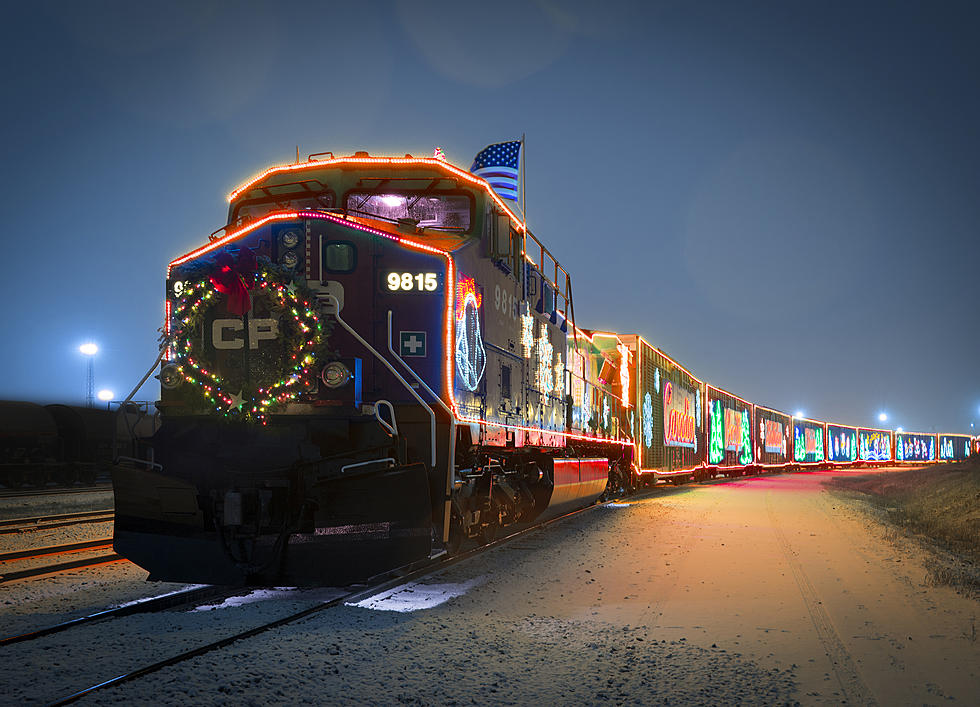 Canadian Pacific Holiday Train Stopping in Annandale and Kimball
Kristopher Grunert/Canadian Pacific RR
The Canadian Pacific Holiday Train is rolling down the tracks again for its 21st year. The train leaves its first station on November 25th, and will wrap up the trip on December 18th.
The CP Holiday Train uses music and community spirit to raise money and generate healthy food donations for food banks in communities along CP's network. Since 1999, the program has helped raise C$15.8 million and collect 4.5 million pounds of food.
Each Minnesota stop includes performances from Meghan Patrick, Tanika Charles and Kelly Prescott. At each stop they will also be hosting food drives for food banks and visitors are encouraged to donate healthy donations if they can.
There are multiple Minnesota stops on the train's journey, and a few specifically in Central Minnesota.
Buffalo - Thursday, Dec. 12th
Location: 5th Street Northeast crossing, west side of tracks.
Arrival: approximately 5:45 pm, departing after 6:30 pm.
Annandale - Thursday, Dec. 12th
Location: West side of Downtown Park, over the Oak Avenue crossing.
Arrival: 7:15 pm, departing after 8:00 pm.
Kimball - Thursday, Dec. 12th
Location: State Street Railroad Crossing also known as State Highway 22
Arrival: 8:55 pm, departing after 9:30 pm.
Other nearby stops are Glenwood and Alexandria, both with late morning stops on Friday, December 13th.