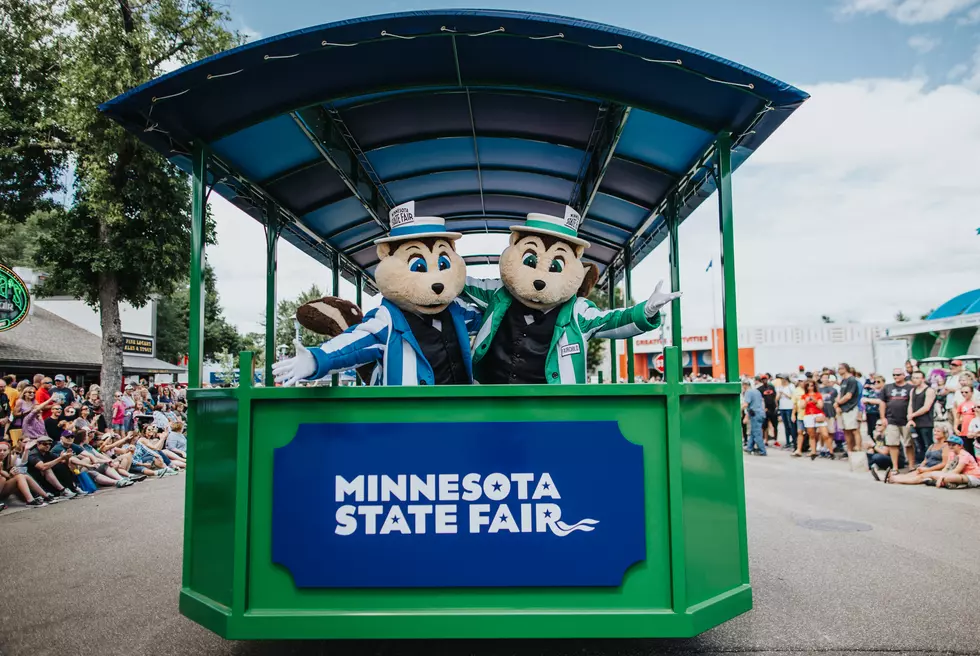 Can You Name the MN State Fair's Mascot(s)? [PHOTOS]
Minnesota State Fair
Question: Does the Minnesota State Fair have one mascot or two?
If you said one, you'd technically be right.
Fairchild the gopher (recognizable for his dapper, green pin-striped jacket) was officially named the mascot of the Minnesota State Fair in 1966 following a state-wide contest, according to the State Fair website.
Besides an obvious play on words and ode to the annual, institutional event after which he's named, Fairchild is also a tribute to Henry S. Fairchild, the man who suggested the Ramsey County Poor Farm become the permanent site of the State Fair. Fairchild's attire draws inspiration from the early barkers of the midway.
So who's the second gopher rockin' the blue pin-striped jacket? 
Well, that would be Fairchild's sidekick and nephew Fairborne, who joined him in 1983.
Interviewed by Pioneer Press in 2016 in honor of his 50th birthday, Fairchild said his favorite part of the Minnesota State Fair is "meeting Fair visitors young and old and being able to make them smile." He's never been hugged too hard by a fan thanks to his "extra padding" from "all the tasty Fair food." His "animal magnetism" can, however, be "irresistible" to the ladies, which is why he is never without his own security staff. He also believes he's distantly-related on his mother's side to the University of Minnesota's Goldy Gopher.
While you'd normally be able to find Fairchild and Fairborne posing for photos at the Visitor's Plaza daily at 11 a.m. and 4 p.m., the Minnesota State Fair obviously isn't happening as normal this year. Keep an eye out for them, instead, at the Food Parade; you might also see them at the St. Paul Winter Carnival Torchlight Parade (COVID-19 permitting)!
Enter your number to get our free mobile app
5 Things From the Benton County Fair That Won't Be Missed in 2020