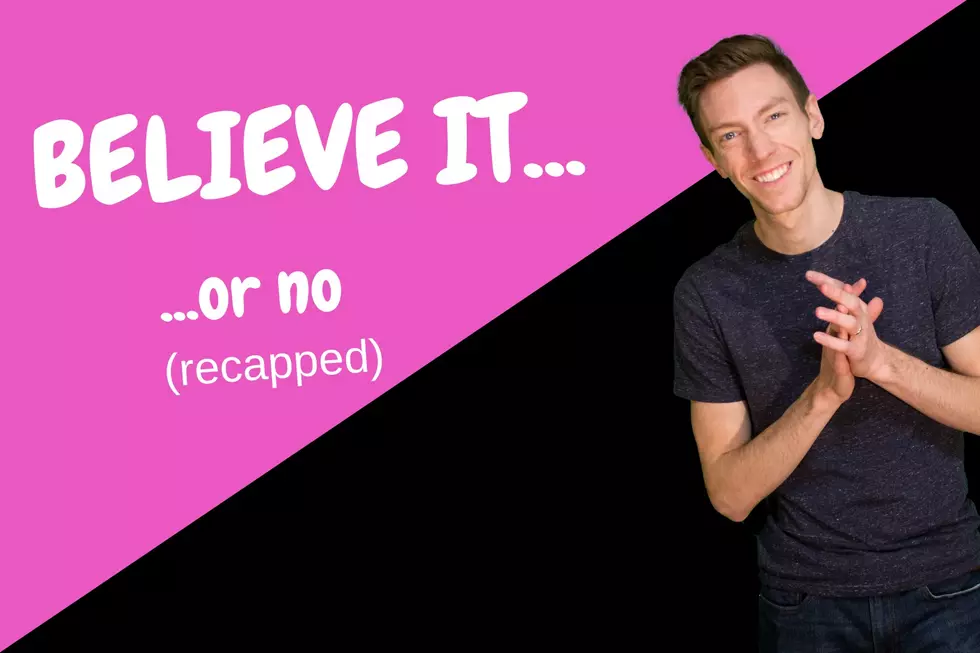 Believe It or No: A Recap of This Week's Fun Facts (3.26.21)
Adam Rozanas / Townsquare Staff
Every weekday during Middays with Adam (10am-3pm), Adam shares some facts and trivia in a fun segment called Believe it or No (the Minnesotan version, you could say, of Ripley's Believe it or Not!).
Here are this past week's fun facts and trivia from Believe it or No:
There's only one actor besides Harrison Ford who was in all three of the original "Indiana Jones" movies.  A guy named Pat Roach was killed by the airplane propeller in "Raiders", a bad guy in "Temple of Doom", and a Nazi in "Last Crusade". (Source: BroBible)
Billy Bob Thornton has a phobia of antiques and refuses to stay in a room that has furniture from earlier than 1950. Supposedly, some 250,000 in the US suffer from it. (Source: Mental Floss)
The Colorado Rockies' mascot is a triceratops because a dinosaur rib bone was discovered when their ballpark was being built in 1994. (Source: Denver Post)
The longest streak of sold out games in sports is for a minor league baseball team in Ohio called the Dayton Dragons.  They've sold out every game for the past 19 years, which is a total of more than 1,316 games in a row. (Source: Bleacher Report)
Big Ben isn't the name of the clock or the clock tower in England . . . it's just the name of one of the bells hanging in the tower.  The tower's name is Elizabeth Tower. (Source: About Britain)
The Mona Lisa is only 30 inches high and 21 inches across . . . smaller than the average poster you'd have on your wall. (Source: Cracked)
Shaquille O'Neal hit one three-pointer in his 21-year NBA career.  It came in his fourth season.  He ended his career 1-for-22 on three pointers . . . 4.5%. (Source: Basketball Reference)
There have been three players in Major League Baseball with the first name Aurelio . . . and all three were killed in car accidents.  Aurelio Monteagudo died in 1990 . . . Aurelio Lopez in 1992 . . . and Aurelio Rodriguez in 2000. (Source: Wikipedia)
The original "Jake from State Farm" who starred in the famous commercial in 2011 was an actual State Farm employee named Jake Stone.  The new Jake from State Farm who took over the role last year is an actor named Kevin Mimms. (Source: Gossip Cop)
There's a pro wrestling move called the chokeslam where the wrestler lifts his opponent up by his throat and slams him to the ground.  It was invented during an amateur wrestling match . . . by Abraham Lincoln. (Source: Mental Floss)
For more fun facts to get you through your workday, tune in to Middays with Adam weekdays from 10am-3pm on Mix 94.9!
Minnesota's Most Unique Places To Stay The Night