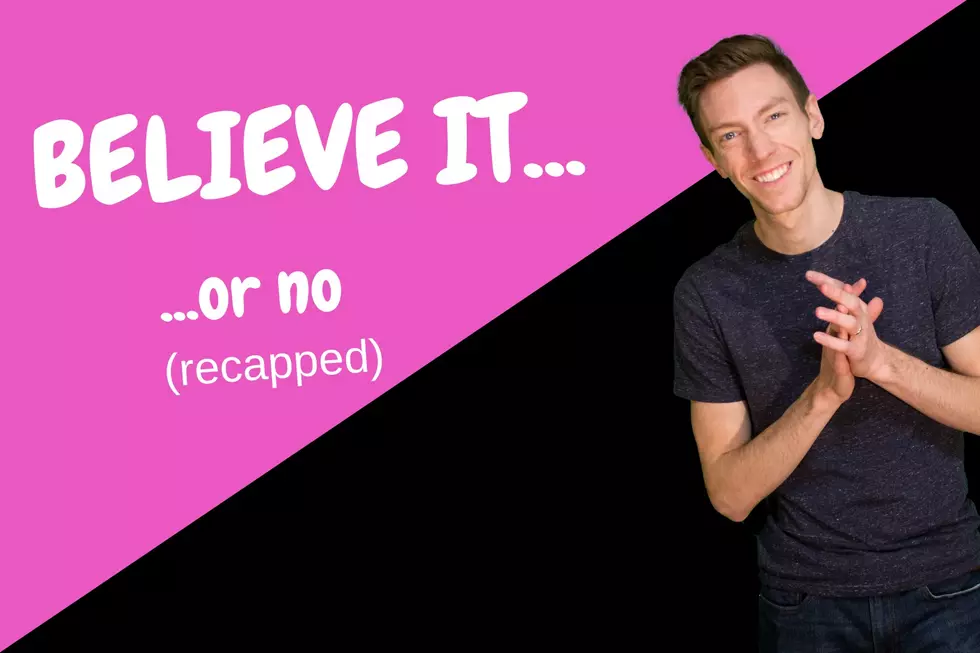 Believe It or No: A Recap of This Week's Fun Facts (2/19/21)
Adam Rozanas / Townsquare Staff
Every weekday during Middays with Adam (10am-3pm), Adam shares some facts and trivia in a fun segment called Believe it or No (the Minnesotan version, you could say, of Ripley's Believe it or Not!).
Here are this past week's fun facts and trivia from Believe it or No:
During the 1960s "Batman" TV series, Robin said 356 different things after the word "Holy!" in his catchphrase.  They include "Holy armadillo!" . . . "Holy hamburger!" . . . "Holy grammar!" . . . and "Holy unrefillable prescriptions!" (Source: 66 Batmania)
At the very first NBA game between the Toronto Huskies and New York Knickerbockers in 1946, anyone over 6-foot-8 got in free.  Maybe they were recruiting? (Source: NBA Hoops Online)
The same company owns Match.com, OkCupid, Tinder, Plenty of Fish, Hinge, and at least a dozen other popular online dating sites. (Source: Reuters)
It's illegal to burn a foreign country's flag in Denmark . . . but it's legal to burn the DANISH flag. (Source: Wikipedia)
After "Top Gun" came out, the number of men joining the Navy to become Naval pilots went up 500%. (Source: Wikipedia)
There are several animals that are immune to snake and scorpion venom, including pigs, hedgehogs, and skunks. (Source: Smithsonian)
"Trick" birthday candles that reignite after you blow them out have been illegal in Canada since 1977. They're considered especially hazardous for their ability to reignite spontaneously after the flame has been put out. (Source: Government of Canada)
Both Coke and Pepsi made special cans of soda for astronauts in the mid '80s. They look almost like cans of whipped cream. (Source: Smithsonian)
From a botanical standpoint, strawberries and raspberries aren't berries, but bananas and eggplants are. (Source: Live Science)
Three of the first five countries to send someone to space are no longer countries:  The USSR, Czechoslovakia, and East Germany.  (The other two are the U.S. and Poland) (Source: Wikipedia)
For more fun facts to get you through your workday, tune in to Middays with Adam weekdays from 10am-3pm on Mix 94.9!
Cool Guinness World Records set in Minnesota or by Minnesotans