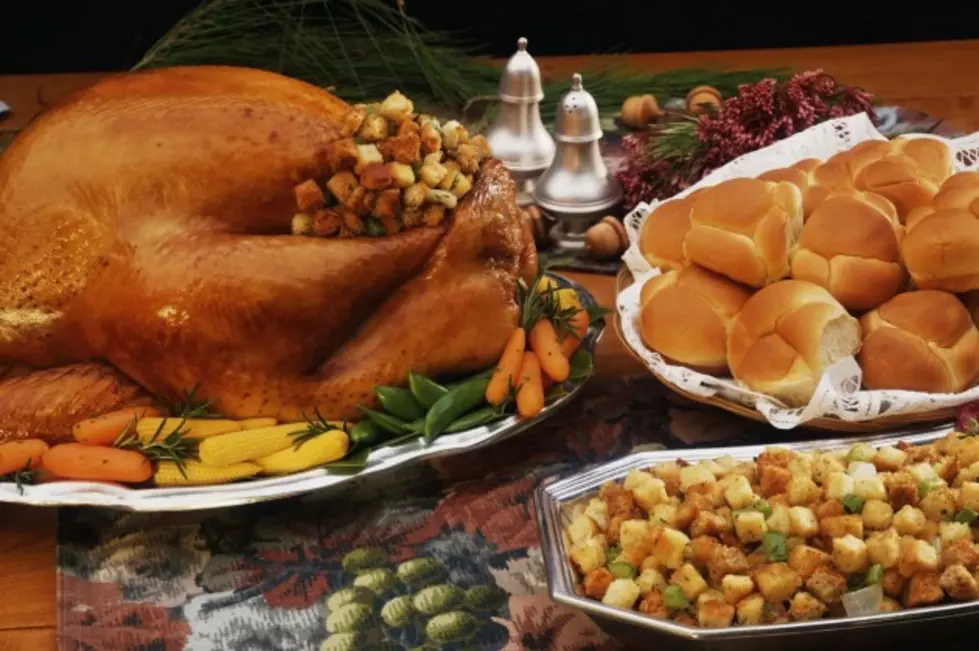 America's Most Expensive Thanksgiving Dinner Will Cost You $76,000
Comstock
Served at New York City's Old Homestead Steakhouse, this will certainly be a Thanksgiving meal like you've never had before (and probably won't be able to afford ever again). According to Fortune,
The dinner includes gravy with turkey renderings and Pappy Van Winkle bourbon ($3,300), sweet potatoes with Caspian Sea caviar ($1,600/oz.), mashed potatoes with Swedish moose cheese ($455/lb.), butternut squash with black truffles, and an orange cranberry sauce made with whole cranberries infused with Grand Marnier, aged balsamic vinegar ($60/oz.), and wine.

 

The turkey ($105/lb.) is covered with spices and served alongside a smoked cured bacon slab of Japanese imported pork ($225/lb.), orange marmalade glaze with Dekopon oranges ($75/orange), and special reserve Grand Marnier ($1,800/bottle).
But the experience doesn't stop there, because for Homestead co-owner Marc Sherry, Thanksgiving really is about more than just the food:
In addition to the meal, patrons will also receive four tickets to see Hamilton on Broadway, $7,500 to go towards a Black Friday shopping spree, a two-night stay at a luxury suite at the Mandarin Oriental (to the value of $4,395), a limousine for travels, a guided tour of NYC, dance lessons at Fred Astaire Dance Studio, a carriage ride through Central Park (valued at $260) and a $20,000 watch. Like I said, this Thanksgiving dinner is about more than the food.
If I had the money to spare, I'd probably pay $76,000 for the experience. But I don't have that kind of money, nor do I ever expect to. And that's ok, because it's not the cost of Thanksgiving dinner that matters. I agree with Marc Sherry - Thanksgiving is about the experiences. I have fond memories of Butterball turkeys, Stove Top stuffing, and homemade pumpkin pie with beloved - and crazy - relatives, of playing with my grandparent's dogs and watching football, and I'm quite content with that. So whatever your Thanksgiving may look like - and whatever it may cost - may you have a happy and blessed one!
(Though I would love to see Hamilton!)