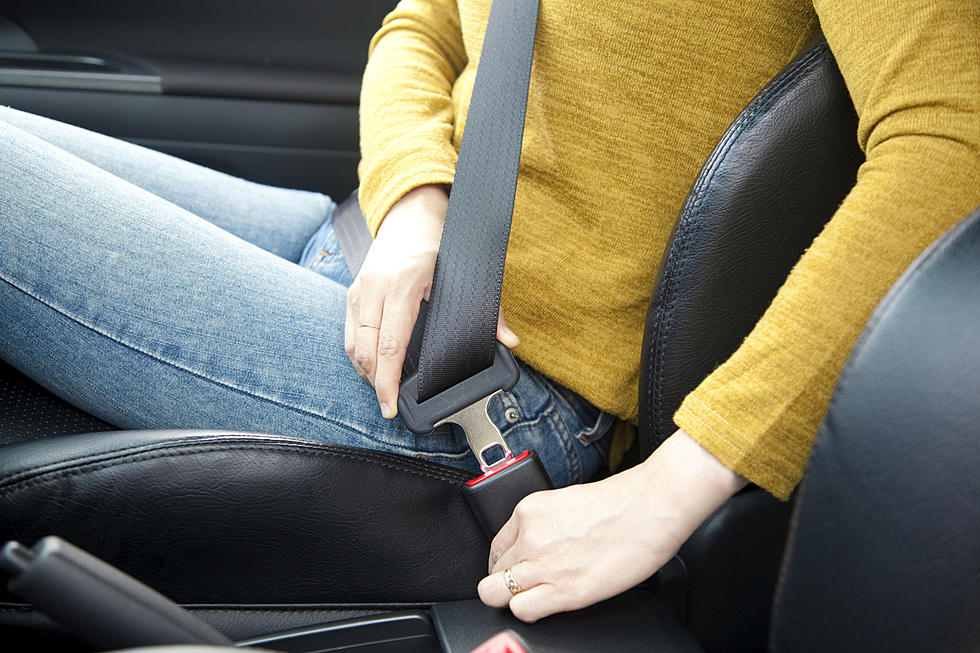 Alright, Minnesota — Who's Not Wearing Their Seatbelt?
Tomwang112
My wife and I were driving up I-94 from the Cities recently and saw one of the MN Department of Transportation digital billboards. Its message read something along the lines of "Buckle Up, Minnesota. Seatbelts Save Lives." My wife turned to me and said, "Who doesn't wear their seatbelt still? I don't know anyone that doesn't wear a seatbelt." As I thought about it I realized that I, too, don't know anyone who doesn't wear a seatbelt. Which begs the question -- who's not wearing their seatbelt?
On Monday, May 24 the Minnesota Department of Public Safety and Minnesota law enforcement kicked off a two-week campaign cracking down on seatbelt violations. "Extra seat belt patrols begin statewide as unbelted traffic deaths increase," MN Traffic Safety posted on Twitter.
According to the U.S. Department of Transportation, seatbelts saved an estimated 14,955 lives nationwide in 2017. The Department of Public Safety (DPS) reports that between 2008 and 2019 the number of unbelted motorists who lost their lives on Minnesota roads dropped by 52.6% (from 152 to 72). From 2004 to 2008, 51% of all traffic fatalities (1,008) were known to be unbelted motorists. Between 2014 and 2018, that number decreased to 34% (446).
So back to the question at hand -- who's not wearing their seatbelt in Minnesota?
Well, according to the 2019 Minnesota Observational Seat Belt Survey, 93.4% of front seat occupants were wearing their seat belts. In other words, less than 7% of front seat occupants were not wearing seat belts in 2019, which -- with a population at the time of 5.64 million -- was around 394,000 Minnesotans not wearing seat belts.
Maybe it's the home I grew up in or the era; maybe seat belts are more normalized than they were in years past or that rural areas are looser on seat belts than more urban areas. I don't have the answers, but I'm intrigued and curious to know -- in 2021 who's not wearing a seatbelt and why?
The 10 Coolest Street Names in St. Cloud