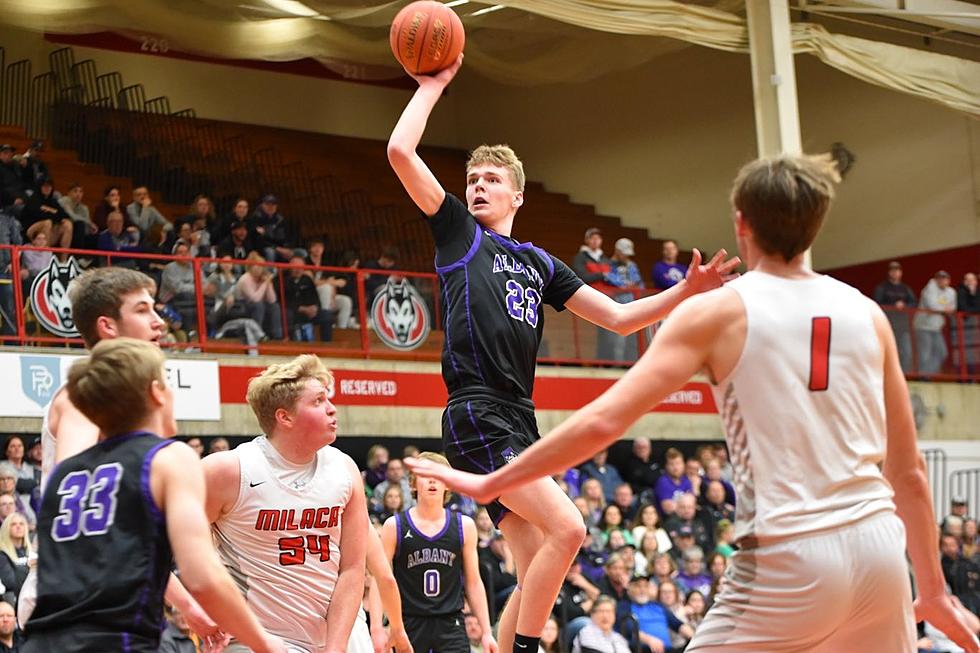 Albany Captures Boys Basketball State Title
photo courtesy of @AlbanyBoysBball
Albany earned their first boys basketball state championship by defeating Minnehaha Academy 72-65 Saturday afternoon at Target Center in the Class 2-A State Championship.  The Huskies led 39-31 at halftime and held off the Red Hawks in the 2nd half.
Tysen Gerads led Albany with 19 points, Ethan Borderding added 16 points, Zeke Austin chipped in 15 points and Sam Hondl added 14 points including key free throws down the stretch for the Huskies.  Rolyns Aligbe led Minnehaha Academy with 20 points.
Albany finishes the season 32-1.
Avon, Minnesota...in Pictures