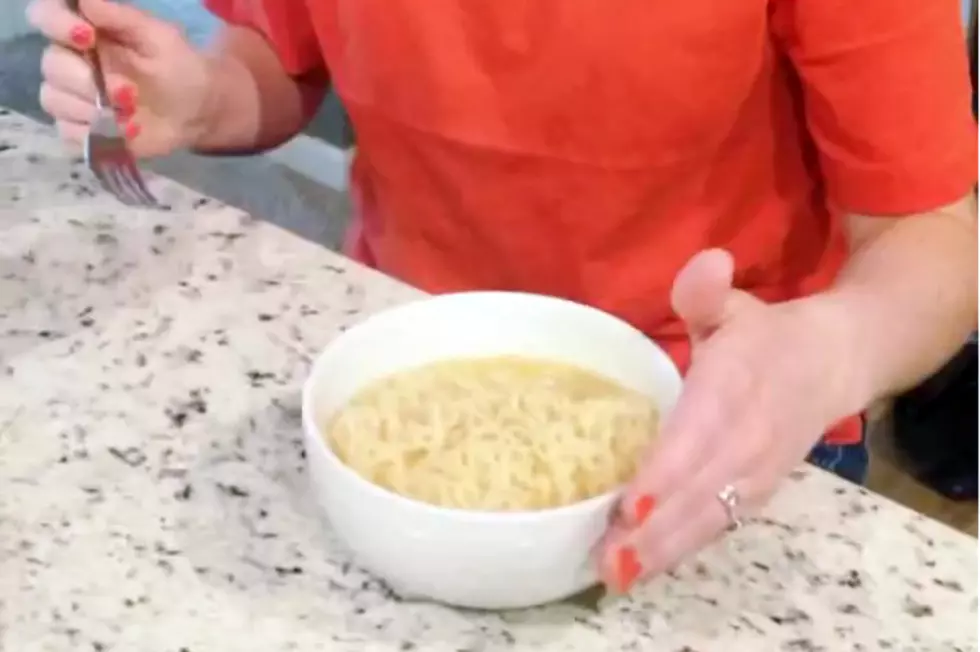 Adam's Wife Tries Ramen Noodle for the First Time [Watch]
Adam Rozanas
Everybody knows Ramen Noodle is a staple meal of every mean childhood.
I ate plenty of Ramen Noodle as a kid, and to be honest -- I didn't mind it. Now that I'm older, my taste is a little more refined, and I try to shy away from reminders of a childhood filled with Ramen, Tuna Casserole and Tater Tot Casserole (I was raised in Illinois...it's "casserole").
And yet, my wife of no elite background someone missed out on the joy and privilege of Ramen Noodle, and for some time I've been telling her our marriage won't survive if she hasn't at least tried it (I'm joking, I'm joking...mostly). So this past weekend, I took it upon myself to make the best bowl of Ramen Noodle my wife has (n)ever had...