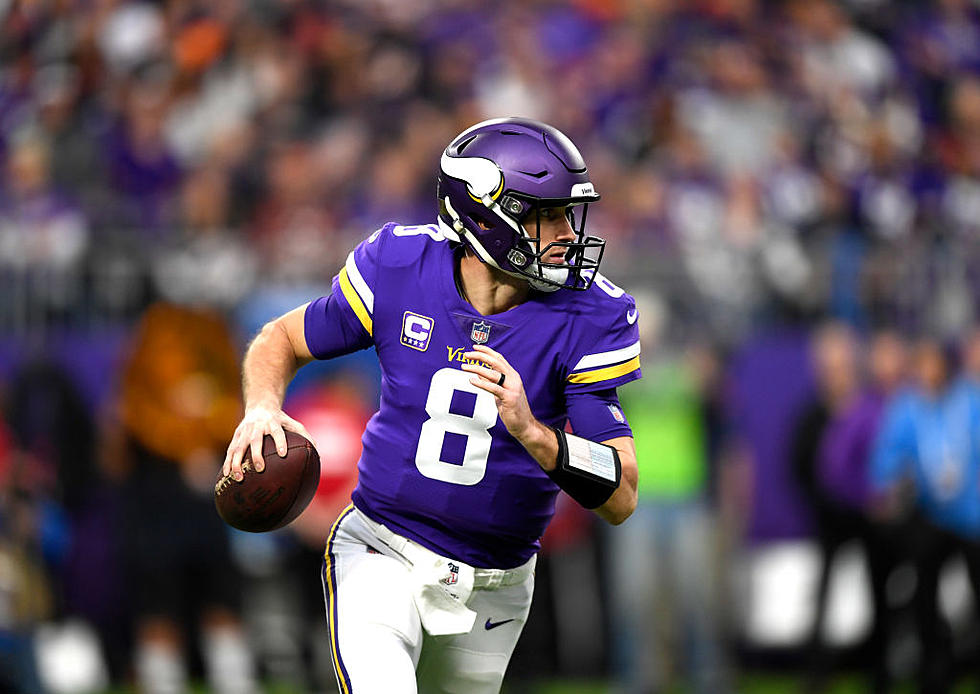 2023 Could Be the Last With the Vikings For Cousins
Getty Images
Kirk Cousins agreed to a 2-year contract extension with the Minnesota Vikings in 2020 and signed a 1-year contract ahead of the 2023 season, which is a fully guaranteed $35 Million deal.  Cousins turns 35 on August 19 and is in a "prove it" contract.
Star Tribune Sports Columnist Jim Souhan joins me on WJON weekday mornings at 7:15. He indicated today the Vikings aren't convinced Cousins is the quarterback to lead them to the Super Bowl and are concerned about his age and maintaining the ability to play at a high level.  Souhan says the Vikings are committed to Cousins as their quarterback this season but not beyond that.  He says what the Vikings want to do with Cousins beyond 2023 is dependent on how he performs this season.
Souhan believes if he plays like a top 5 quarterback the Vikings will throw a massive amount of money at him.   If Cousins plays like the 10th to 12th best quarterback in the league and doesn't lead them to multiple playoff victories, Souhan believes the Vikings will be looking for an upgrade.   He says the tricky part is that is it is hard to find an upgrade quickly and the team doesn't want to waste Justin Jefferson's prime with a developing quarterback.  Souhan says it is possible the Vikings may try and get Cousins for a bargain if he doesn't produce at a high level this season but he still appears to be the best option on the market.
If you'd like to listen to my conversation with Jim Souhan it is available below.
Come Visit Richmond With Us in Pictures