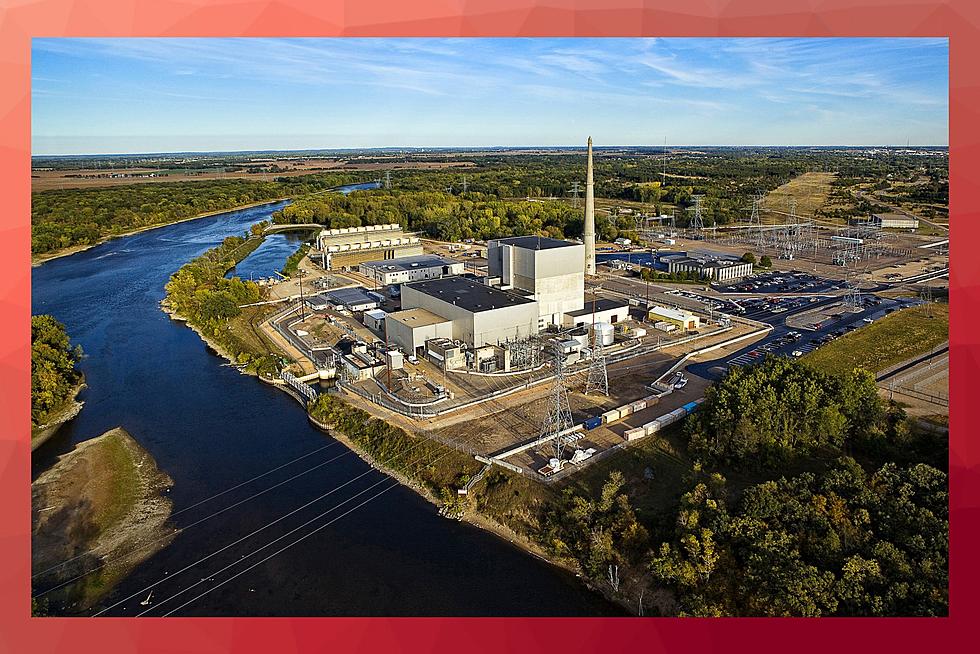 Xcel Hosts Open House in Monticello
Photo: Xcel Energy
MONTICELLO (WJON News) - Xcel Energy is holding a pair of open houses to give residents a chance to ask questions about the cleanup of Triticated water at the Monticello Nuclear Power Plant.
Last November, test wells on the property showed elevated levels of Tritium in the groundwater, and a leak was discovered in a pipe connecting two buildings.
At a previously scheduled meeting Wednesday night concerning the renewal of the plant's operating license, Senior Health Physicist Valerie Meyers stressed the Nuclear Regulatory Commission is aware of the leak and monitoring the situation closely.
I want people to understand that we are fully aware of what's going on with the leak on site, we are watching for any indication of offsite migration, and we will ensure that if there is the licensee takes appropriate actions. Their drinking water, and their safety, are not in danger.
Officials say more than 400,000 gallons of "tritiated water" leaked from the plant. Vice President of Nuclear for Xcel Energy, Todd Conner, says the cleanup is going well.
It's going very well. We have a fairly effective method of removing the groundwater, treating it, and actually recycling it back into the plant. And so that's moving very, very smoothly. And right now, it's just a matter of doing the work.
The public meetings will be held Friday, March 24th from 10:00 a.m. to 1:00 p.m. and Monday, March 27th from 5:00 p.m. until 8:00 p.m. at the Monticello Community Center. There is no formal program, anyone with questions is asked to stop whenever their schedule allows.
READ RELATED ARTICLES
Rockville, Minnesota...in Pictures