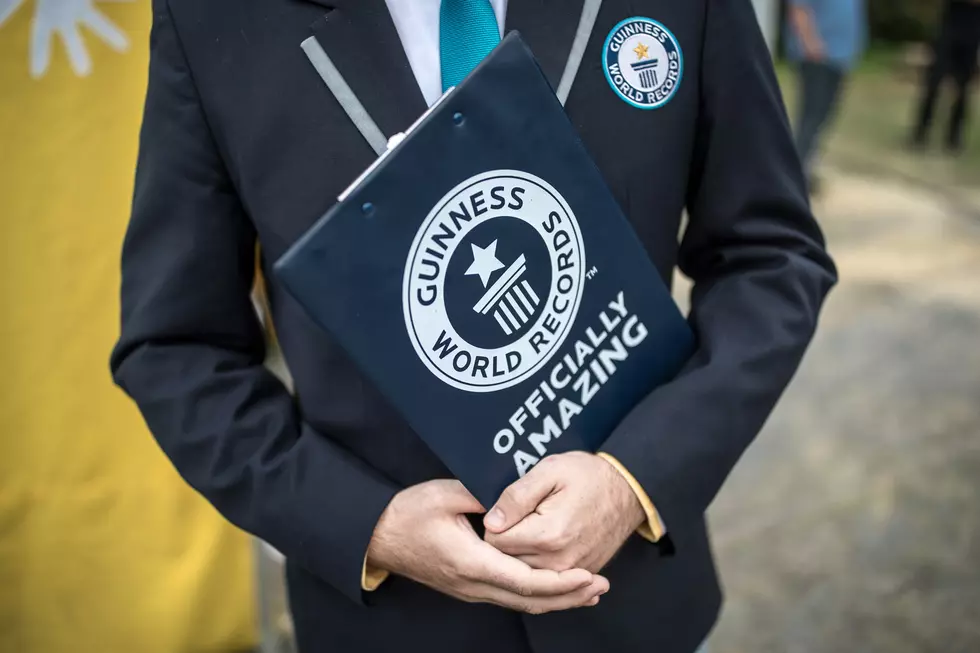 World Record Attempt Planned, 6200 Minnesotans Needed
Maja Hitij
It may be a ways out yet, but mark your calendar for May 16, 2020.
Ahead of the completion of the Stillwater Lift Bridge and 4.7 mile Loop Trail, event organizers are hoping to rally over 6,200 Minnesotans to set a Guinness World Record for longest chain of people holding wrists.
The idea was that of Sara Jesperson, a fitness trainer and member of the Discover Stillwater board of directors. She calls the idea "Hands Across the St. Croix" -- a celebration of the completed renovations of the Stillwater Lift Bridge and Loop Trail across the Lift Bridge and new St. Croix River bridge.
According to the Pioneer Press, the Stillwater Lift Bridge was supposed to be completed next week but was delayed several months because of the river's high water levels.
Once the bridge is completed and open to pedestrians and bikers, a world record attempt for most people clasping wrists will be made Saturday, May 16 at 10:00am. Jesperson estimates it will take 6,200 people to span the 4.7 mile loop and set the new record.
The current record for longest chain of people clasping wrists is at 4,222 and was set by the Negeri Sembilan State Government in Tuanku Abdul Rahman Stadium, Paroi, Seremban, Malaysia, on Aug. 19, 2017, says Pioneer Press. Breaking that record would be far more do-able than breaking the record for longest chain of people holding hands which was set by more than 5 million people spanning 652.4 miles in Bangladesh on Dec. 11, 2004.