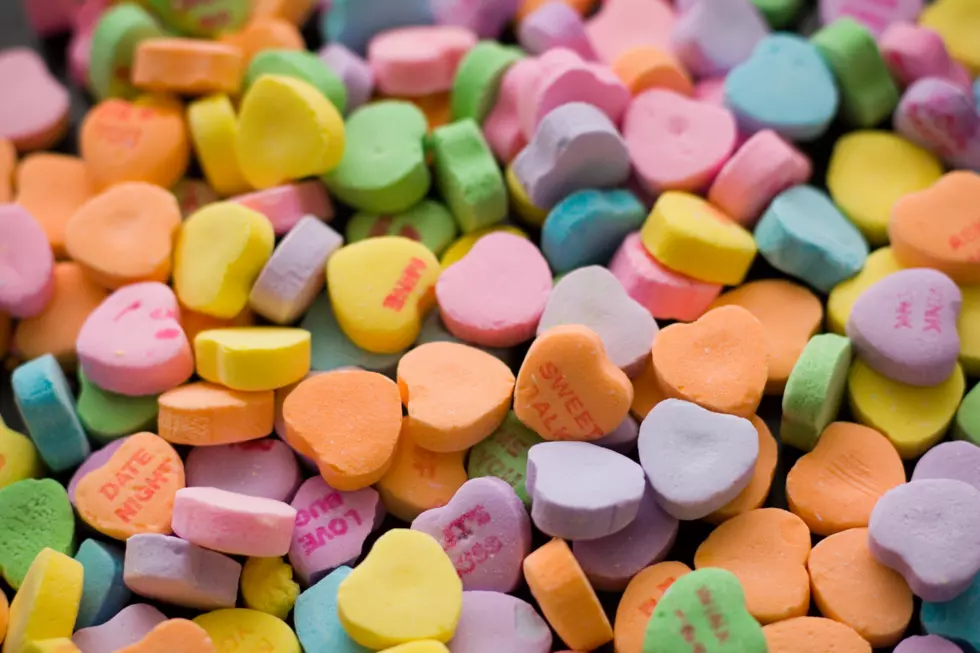 What Conversation Hearts Would Say If Minnesotans Made Them
Canva
Happy Valentine's Day! A day of showing others you love them, coworkers getting flowers sent to them at the office, and heart shaped sweets. One of those staple sweets are the ever-present Sweethearts, or conversation hearts.
Sweethearts were made by the New England Confectionery Company, or Necco, before being purchased by the Spangler Candy Company in 2018. They were also previously made by the Stark Candy Company. Necco manufactured nearly 8 billion Sweethearts per year.
Enter your number to get our free mobile app
Usually these chalky hearts have super simple messages on them like Love You", or "Be Mine". But what if we made them way more complicated, and 100x more Minnesotan? We have a weird way of showing love, so here are what candy hearts would say if they were created by Minnesotans, for Minnesotans.
"Hotter Than The Lake in July"
"You Look Like Princess Kay"
"Cooler Than An Ice Hole"
"Better Than Front Row Parking at MOA"
What other ones would you add to this candy heart lineup? Share it with us on theMix 94.9 mobile app!