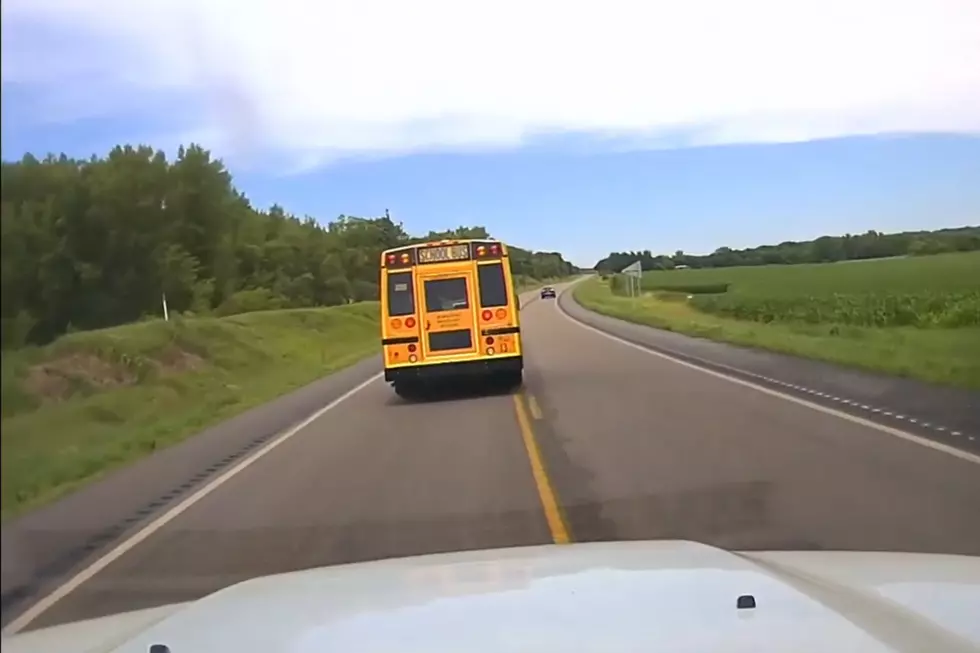 [WATCH] MN Police Stop Runaway School Bus in Dramatic Video
Bring Me the News via Youtube
Police in Yellow Medicine County put on quite the heroic display Wednesday as they stopped a runaway school bus.
Videos released show dashcam footage from the two squad cars that eventually brought the bus to a stop.
According to Bring Me the News, the bus was being driven by a 70-year old man when he experienced a medical emergency. The bus, fortunately, was empty of any students at the time.
Dramatic video footage shows the bus driving in both lanes as oncoming traffic pulls to the shoulder. As one police vehicle follows from behind, another pulls in front of it, pumping the breaks and forcing the bus to stop as well.
Watch the dashcam videos from both squad vehicles below.