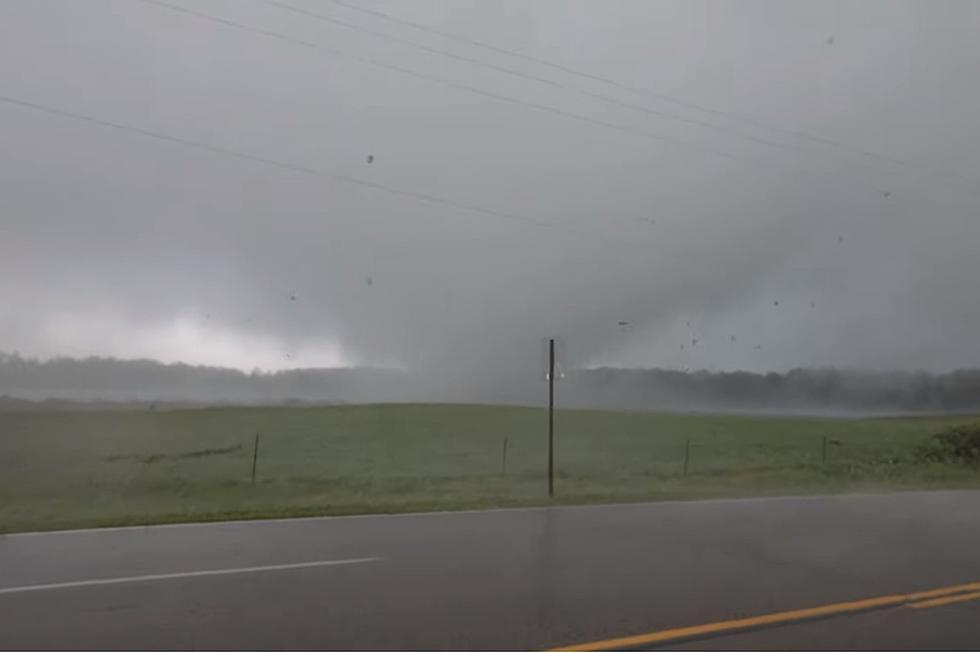 [WATCH] MN Man Reacts to His First "Ternado" in Hilarious Video
Jake Heitman via Youtube
Normally I wouldn't make light of tornadoes. They're serious business. But this video of a Minnesota man spotting his first tornado in Scandia, Minnesota is just too much.
To begin with, the guy -- Jake Heitman, according to his Youtube channel -- spends the entire 6:53 video calling the whirling mass of destructive winds a "ternado." After the first time, it's pretty near impossible to take him serious for the remainder of the video.
Second, as he admits in the video's caption, he's one excitable dude; there's a lot of yelling and exclamations throughout ("That's the ternado!" "Back up!" "Watch the power lines!" "Power Flash!" "Hang on!").
Third, the guy's clearly a thrill-seeking maniac. After spotting the "ternado" -- compounded by flying debris, falling tree limbs and exploding power lines -- he does little more than back up his vehicle a few feet and continue commentating hysterically.
To Jake's credit -- if I can offer him any -- he did get nearly seven minutes' worth of pretty darn good tornado footage. His video has racked up over 17.5k views on Youtube in 24 hours, and he's been contacted by WCCO and Pioneer Press.
For a good laugh, watch the video for yourself below!