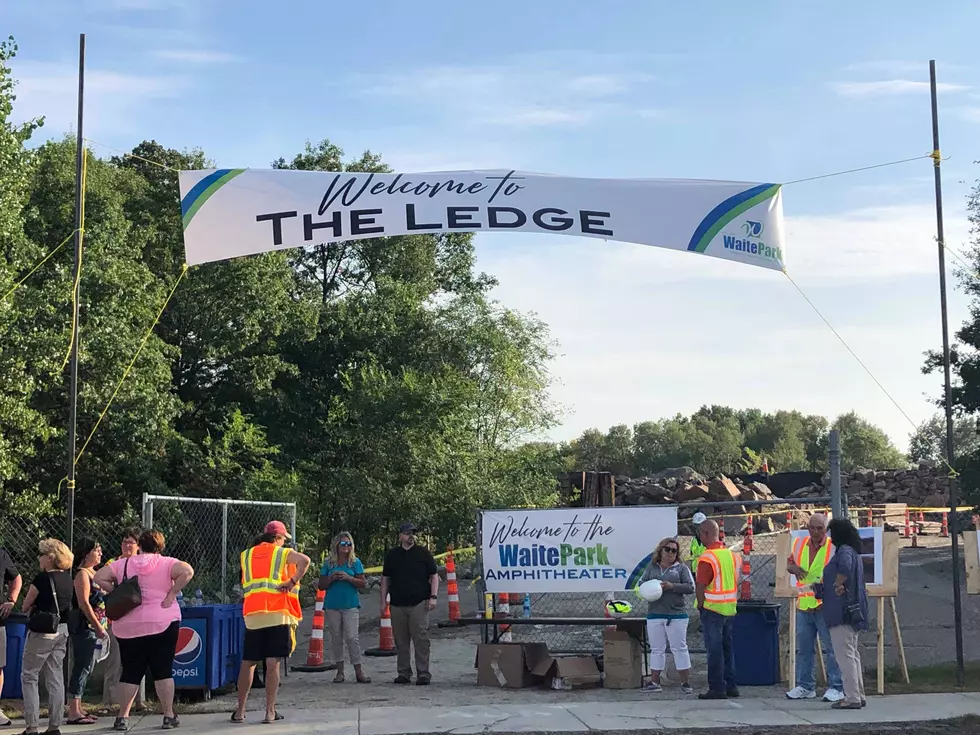 Waite Park Amphitheater Announces Official Name [WATCH]
Abbey Minke
Waite Park announced their plans to build an outdoor amphitheater back in 2015. The new venue will sit upon 25 acres of land donated to the city by Martin Marietta Aggregates.
The project is expected to be open for acts June of 2020, but before it opens it needs a good name. The naming process was done by the citizens. The city of Waite Park took in over 100 submissions and the final name was fan voted.
Just announced via giant banner on September 16th, 2019, the new amphitheater will be called The Ledge.
With ties back to the granite quarry that the rocks were mined out to build it, and roots in words like "legend", the name is very fitting.
The name reveal event also included guided tours of the active construction site guided by city council members. So far footings have been poured for various buildings, and the 80 foot stage is really taking shape. The bowl area of the venue is flexible depending on the incoming acts preferences (seating vs. standing only) and the venue should be able to hold up to 5,000 people.
The Ledge will attract up-and-coming acts, as well as established ones, and is expected to host about 15 to 20 national acts every year.
Take a look behind the scenes in the video below!