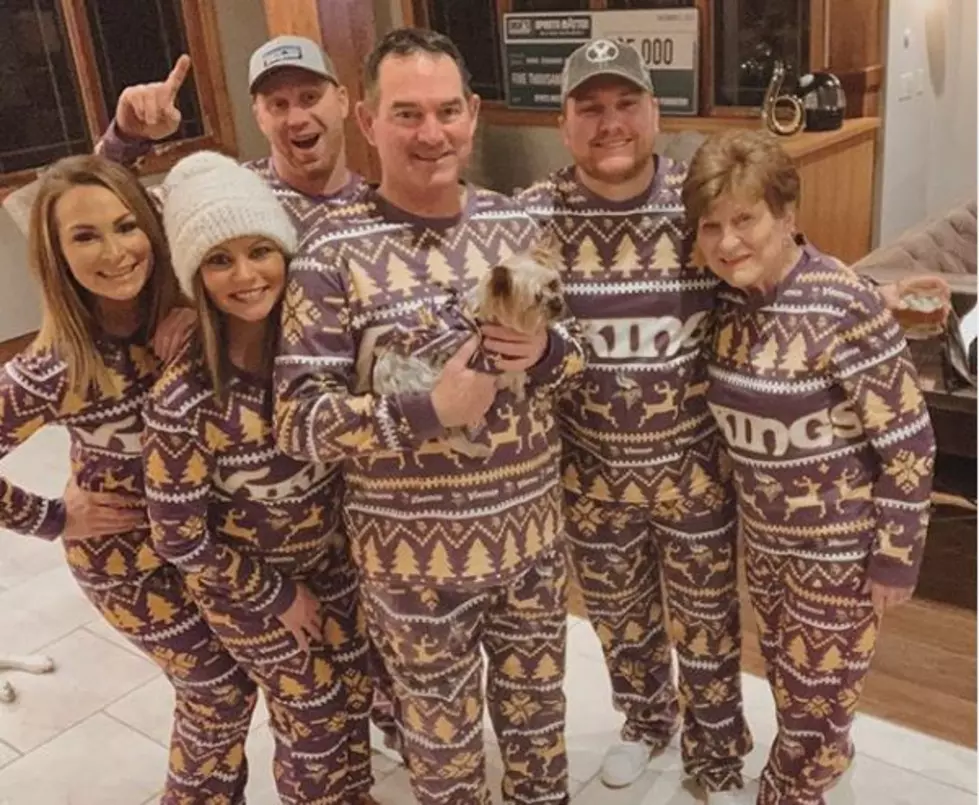 Vikings Coach Mike Zimmer Rocks Matching Team PJ's with His Family
Corri Zimmer White via Instagram
Jolie the Yorkie in the matching jammies really seals the deal on this photo.
Headcoach of the Minnesota Vikings Mike Zimmer had his family Christmas celebration over the weekend. Mike's daughter Corri Zimmer White shared a really great family photo from the festivities of the entire Zimmer gang rocking matching Vikings pajama sets
Zimmer family Christmas happened tonight and somehow we convinced the coach(s) to get in matching Vikings PJ's and take a picture. It's a Christmas miracle!!!
Enter your number to get our free mobile app
Even the family dog got to be part of the action with pj's of their own. The family was all smiles as they dawned their "ugly sweater" patterned pajamas and posed. I'm honestly having a bad case of FOMO from this. This is Minnesota Family Christmas goals. Somebody get this picture on a billboard on our state lines. This should be what welcomes people to our area.
The Minnesota Vikings are hitting prime time tonight for Monday Night Football against the Green Bay Packers at US Bank Stadium. Kickoff is set for 7:15 pm.