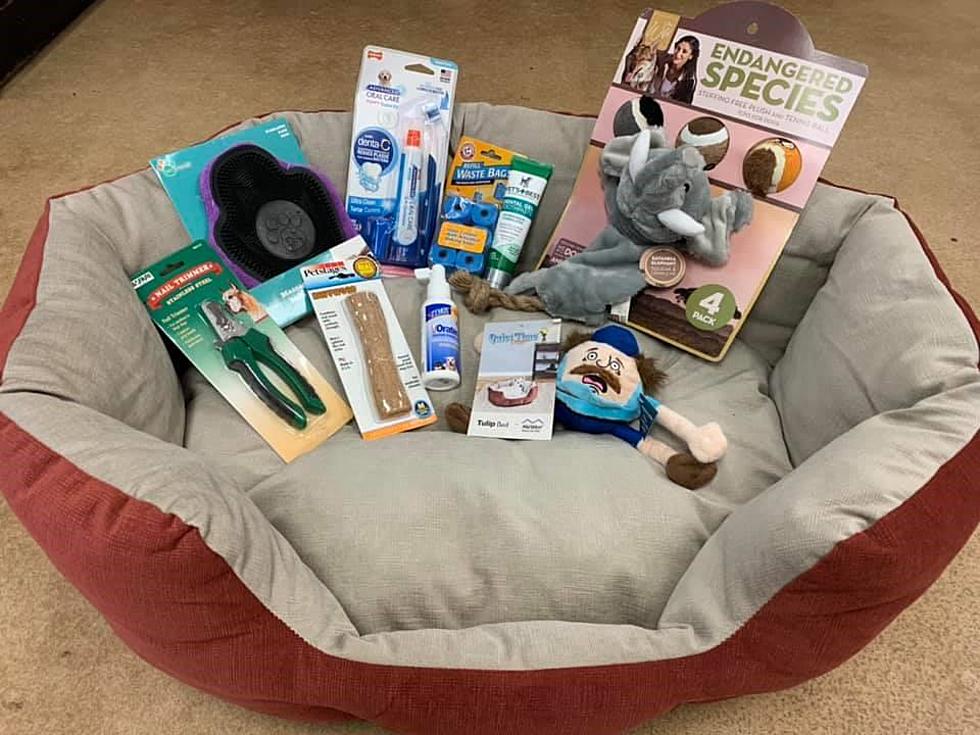 Tri-County Humane Society Hosting Online Silent Auction for Pets
Tri-County Humane Society photos via Facebook
Just because there is a Stay At Home Order doesn't mean we have to stop helping pets that need homes in our area.
Back by popular demand, the Tri-County Humane Society is hosting a "silent auction" style fundraiser on their Facebook page. They are dubbing it the Kindness Is Not Canceled Benefit and here is how it works:
Help support Tri-County Humane Society pets by bidding on one (or more) of these baskets. Bidding closes at 2 p.m. sharp on Thursday, April 2. Bid in the comments associated with each photo (basket); the highest bid wins! All the profits benefit our animals.
Enter your number to get our free mobile app
There are some great items for the furry friends in your life. Custom made pet beds, toys, dental care items, scratching posts, wall art, hand made food dishes, there is a little something for everyone.
Bidding for this fundraiser closes Tuesday, April 2nd so check out the items and get those bids in while you are hanging out at home this week.
Also as a reminder, the Tri-County Humane Society is still doing adoptions during this time.  In response to Covid-19, Tri-County Humane Society is doing adoptions, surrenders, and viewings by appointment only. Please call them to schedule. Their Re-Tail Shoppe is open and you do not need an appointment to shop, all profits go back to the animals.
Meet our Pet of the Week: Stripes
Stripes is a 7-year-old neutered cat who originally came to us as a stray. He is VERY vocal, so he'll need a conversation partner. He is very friendly and affectionate, and he has done well in the past with children ages 7 and 11 and other cats. (Stripes has not had a chance to meet dogs.) He is overweight, which is affecting his ability to care for himself properly, and may lead to more serious health problems. Stripes has been started on a weight loss program while at the shelter and is recommended to stay on one long-term under the discretion of a veterinarian until he is able to lose some extra pounds. He would benefit from a home willing to work with him on his weight loss journey through providing adequate exercise and portion control.
(Hint: Toys are always an awesome idea - check out our Re-Tail Shoppe!)
St. Cloud Kids Share Their Optimism Through Sidewalk Chalk Drawings