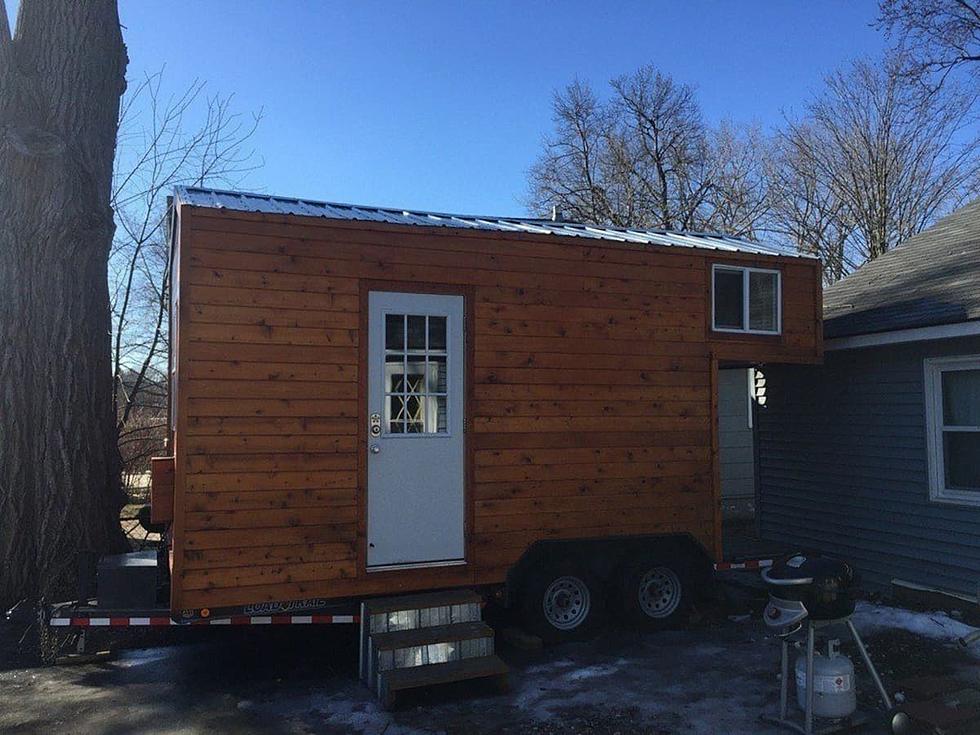 Tiny House on Wheels for Under $20K One Hour From St. Cloud
Nathan Westgard
For the past six months, I've been trying to find a tiny house. I have no intentions of moving, I don't have a way to haul this tiny house, and I don't have the funds for it. But that hasn't stopped my endless searching for the ultimate tiny home. That perfect little home on wheels might have just appeared in Hopkins, Minnesota.
I was searching tinyhouselistings.com and came across lister Nathan, selling his hobby project tiny house:
Remodeler contractor selling my tinyhouse that I built as a hobby over the last year. I bought the trailer brand new from Lano Bobcat. The trailer was built as a skid loader trailer. Sold at material cost because I need room in my driveway for more equipment for my business and no longer have a need for this tinyhouse.
This tiny house is 192 square feet in size, and would be perfect as a mini-cabin at the lake, used as a seasonal at a lake resort, or a great hunting shack for the winter months. The seller has it listed for $18,000, which is the cost of materials to make it.
The creator of it obviously put a lot of thought, hard work, and effort into making this tiny home and I'm super impressed. Now to keep buying lottery tickets so I can someday afford one of these for myself.
Tiny Home for Sale in Minnesota For Just Cost of Materials
Stay Overnight in a Stone Castle in Minnesota
7 Countries That Are Roughly the Same Size as Minnesota