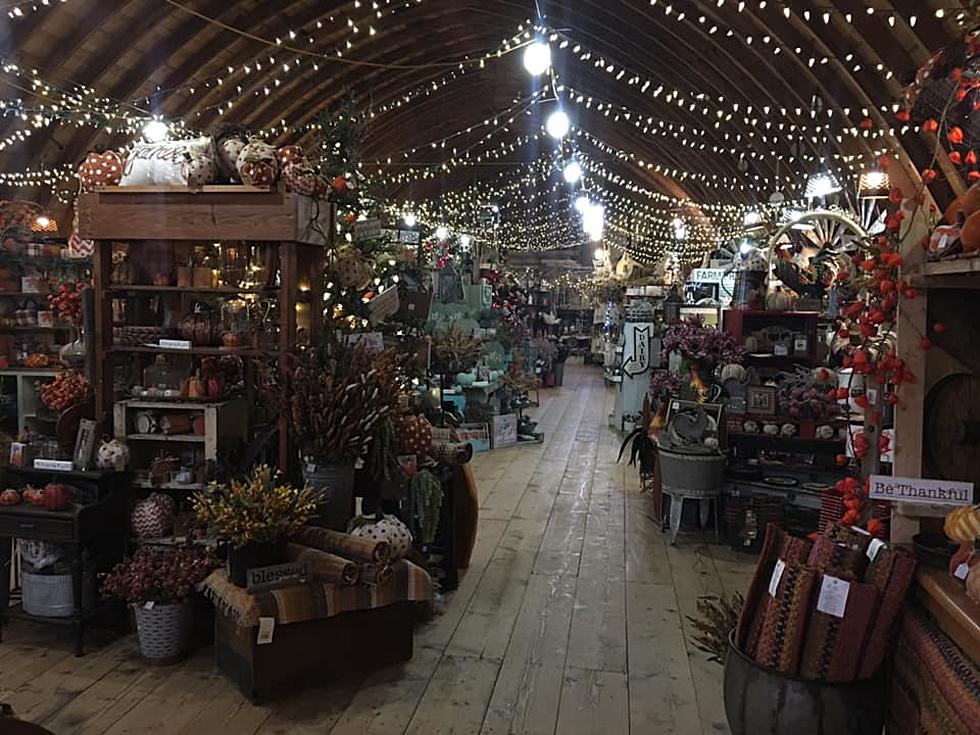 This Rustic Sauk Centre Barn Is Actually a Home Decor Pop-Up Shop
Nikki Linscheid
When my mom called and said, "the barn is open this weekend", I've never been more confused in my life. What barn? We don't farm. And why would this mysterious barn be open suddenly?
The barn she was referencing is Berg's Country Barn in Sauk Centre. It is literally a barn on the outside, but the inside is a home decor wonderland.
A unique twinkle-light fillled holiday shopping experience set inside our rustic country barn! Come enjoy the scents & sounds of the season!
Berg's Country Barn started when owners Anita and Bill moved to a family farm 5 years ago. Their daughter wanted to get married in the barn that no longer was used for milking. So they cleaned like crazy, strung lights, and gave their daughter a gorgeous wedding. When word got out about the wedding, many people called asking to use it as a venue, but Anita's dream was to open a Holiday Pop up shop in the barn instead. The response to the Christmas shop was so great they added a fall one as well.
It has been lots and lots of fun... Lots and lots of work too, since it grew faster then the corn in the fields in popularity. We have had to make changes and adjustments each year to handle all the people literally "flocking" out to the barn. This year we added on a huge addition, we call our milk house, (complete with cow heads and everything) to make our check out process easier.
They are only open select weekends, and the items for sale change to match upcoming holidays and seasons.
Right now it is "Fall Market on the Farm" season, so most of the decor is pumpkin/harvest/warm and cozy themed. They are open with this set up Saturdays and Sundays in September, then close until the first weekend in November when they reopen for the Holiday Pop-Up shop.
In addition to the home decor, they are also partnered with a Minnesota clothing company called Get Outside, that strives to inspire people to get outside. The company is based in central Minnesota and is big on supporting local organizations that work to get youth active in outdoor activities.
Hours and times for Fall Market on the Farm are 9 am-4 pm September 21st & 22nd, and September 28th & 29th.