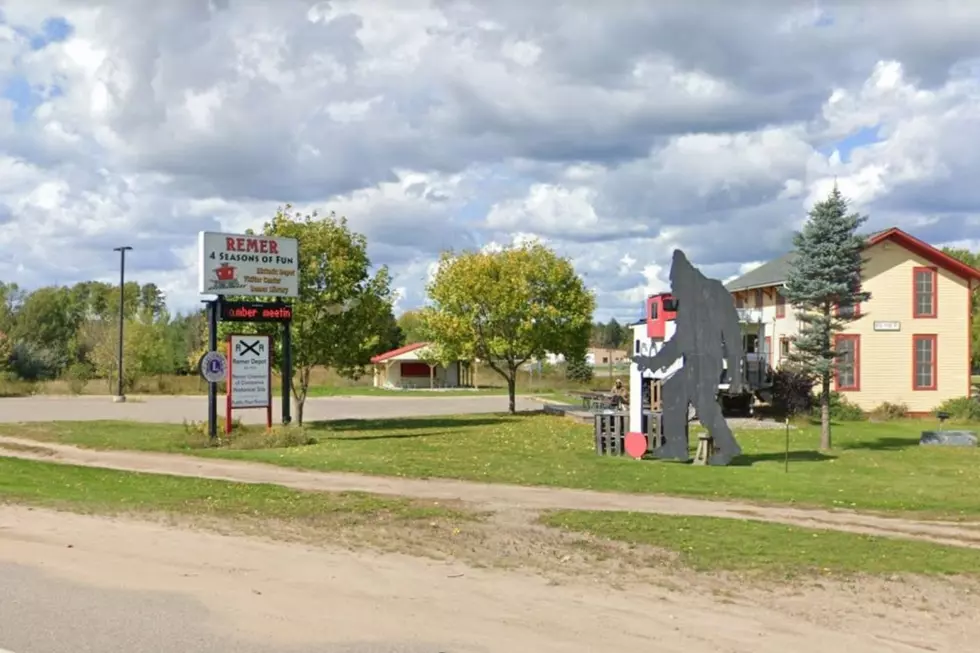 This Minnesota Town Claims to be Home to Bigfoot
Google Maps
This small town in northern Minnesota (about an hour north of Brainerd) is home to just 388 people, and maybe a sasquatch or two.
Remer, Minnesota is located in Cass County and surrounded by plenty of dense forests and lakes. Even with their gorgeous countryside, their claim to fame comes from something a little more supernatural. Back in 2009, the town was featured on Animal Planet's show Finding Bigfoot. 
Labeling the town as "The Home of Bigfoot" actually started with city council member Marc Ruyak. Marc told the Finding Bigfoot crew that he grew up learning about the history of the town, and how the town founder discovered Bigfoot tracks in the early 1900s. The whole goal with this label was to make the town a hub for Bigfoot enthusiasts, a place where people could gather and share their stories with likeminded people.
One of the most notorious sightings from the area in recent years was a trail cam photo from October 2009. Tim Kedrowski thought the picture taken on his hunting land north of Remer was a buddy messing with him, but after checking found that no one even knew where that camera had been set up.
The town even has an annual Bigfoot Days celebration that features a 5K, BBQ contest, flea market, scavenger hunt, Bigfoot calling contest, story sharing and more. That is slated for July 9th and 10th in 2021.
Anyone down for a Bigfoot road trip? I wanna fuel up for snacks at their Bigfoot gas station.
Enter your number to get our free mobile app
St. Cloud Restaurants That Should Be on Diners, Drive-Ins and Dives