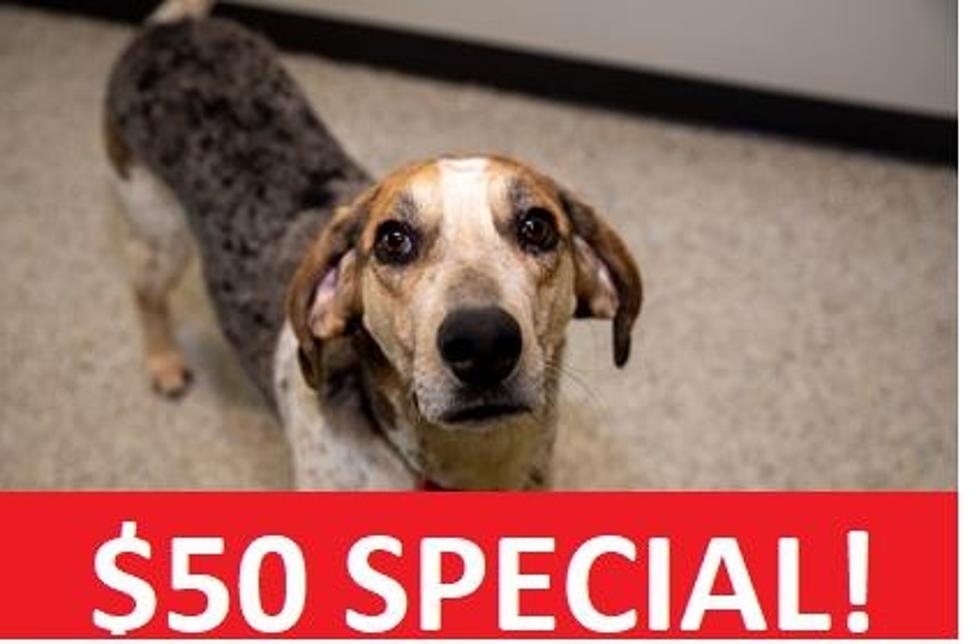 This Energetic Guy Needs A Home And Family
TCHS
Meet Striker! This handsome boy came to TCHS due to his previous owners no longer being able to care for him. Striker has not met children or cats, he had previously lived with a littermate of his and did well, but has not met dogs other than that.
He does well with strangers and new people. We always recommend slow and proper introductions with new pets and people. Ask a TCHS staff member for tips and tricks! Striker is a super loving dog and he loves attention! While he is super sweet, he tends to not realize how big he is.
He would benefit from basic obedience and leash training in order to set him up for success! Striker was described by his last home as friendly, outgoing, and a quick learner! His favorite things to do is run and play!
He would benefit from being fed a high quality diet with meat as the first ingredient to ensure his health going forward. Could this love bug be your new best friend!?
Donations and adoption fees help cover the cost of spay/neuter surgeries, microchipping, vaccinating, de-worming, any medical procedures and general care.
DEPOSITS MAY BE PLACED ON ADOPTABLE ANIMALS by calling 320-252-0896
The Tri-County Humane Society is an independent, nonprofit animal shelter in St. Cloud, MN, providing quality services to people and animals since 1974.
Visit Animals
Monday - Thursday:  12 - 6:00pm
Friday:  12 - 8:00pm
Saturday:  11am - 5:00pm
Sunday:  12 - 5:00pm
Shelter Store Opens Earlier
735 8th Street NE
St. Cloud, MN 56304
10 Things All Minnesotans Can Relate to
20 Things the World Should Thank Minnesota For
10 Hilariously Bad Google Reviews of Minnesota Landmarks