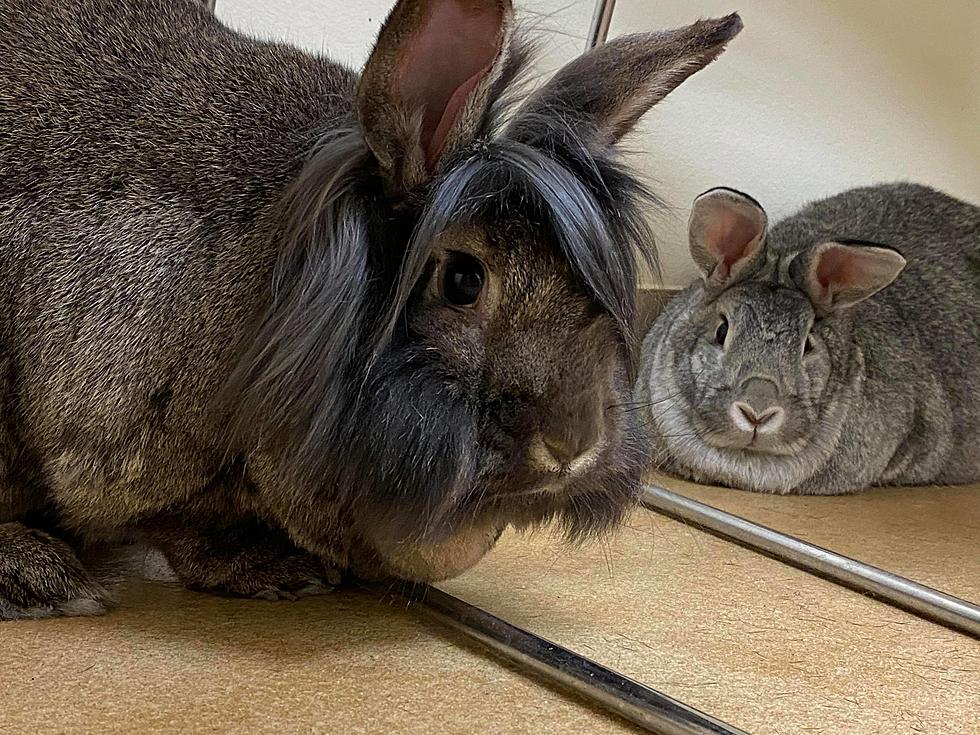 This Bunny with a Punk Rock Hairdo Is Waiting for a Home at TCHS
Abbey Minke
JUST LOOK AT HIM! He is so cute! You just want to brush that luxurious hair.
This is Caramel, and behind him you can see his best friend Ruby. Caramel and Ruby came into the Tri-County Humane Society the week before Christmas because their previous owners health was declining and they could no longer care for the two bunny buddies.
Enter your number to get our free mobile app
Caramel and Ruby are both Flemish Giant rabbits, but Caramel has some Lionhead mixed in him, and that's what gives him his rock star hairdo.
They are both described as being affectionate and sweet, and they do have experience being around dogs in the past and have done well. Some of their favorite snacks are romaine lettuce and kale, so if you are looking for partners in healthy eating in 2020, these are your bunnies.
The pair are required to go home together, and their adoption price is $45 a piece. These guys spent the holidays in the shelter, and are looking for a new home to call their own in 2020. Let's make it happen for them! Check out more on Ruby and Caramel on the Tri-County Humane Society website.