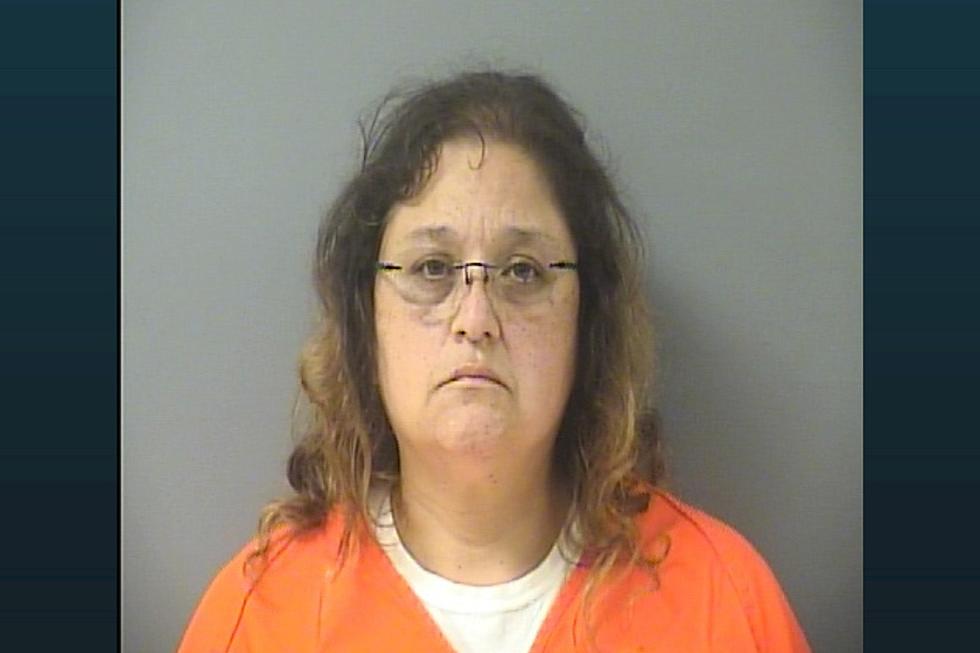 Third and Final Suspect in Sauk Rapids Murder-for-Hire Sentenced
Maria Foster - Benton County Jail
FOLEY (WJON News) -- A Sauk Rapids woman has been sentenced for orchestrating a murder-for-hire to kill her husband.
A Benton County judge has sentenced 51-year-old Maria Foster to 15 years in prison. She previously pleaded guilty to 1st-degree aiding and abetting attempted murder. Foster gets credit for having already served 260 days in the county jail.
According to the criminal complaint, Foster picked up her husband from the airport in August and had him sit in a specific chair in the garage. When she went to get him coffee, 21-year-old Christian Kane came at the husband from behind and stabbed him multiple times in the chest, neck, and back.
Kane told authorities that had told him her husband was abusive and wanted Kane to kill him. She also told Kane that he and 26-year-old Katrina Hunt and a child could move into the house once her husband was dead.
Kane was previously sentenced to 15 years in prison while Hunt received a three-year term.
---
READ RELATED ARTICLES
---
Beware of These 50 Jobs That Might Vanish in the Next 50 Years
LOOK: Baby boomer baby names that have gone out of style
Using info from the Social Security Administration's baby name database,
Stacker
compiled a list of baby boomer baby names that have declined in popularity.
KEEP READING: 15 Natural Ways to Improve Your Sleep