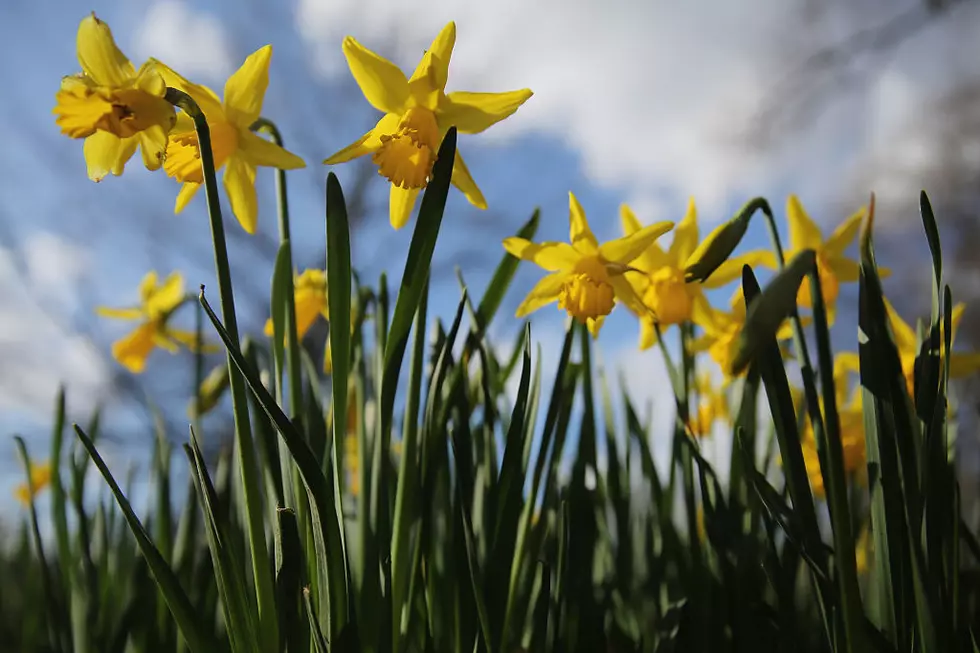 Think MN Spring, 13 Positive Dates To Look Forward To
Getty Images
Today is known as Blue Monday. According to Wikipedia, it's supposed to be the most depressing day of the year...for several reasons. The first one being, bad weather. Followed by; people being in Christmas debt, Christmas being a whole year away, we're falling off the wagon with our New Year's Resolution and well...did we mention the weather is bad?. So, to combat our winter blues on "Blue Monday", let's think SPRING! Here are some things you've got to look forward to. The countdown is on.
Enter your number to get our free mobile app
1. Groundhog Day is Tuesday, February 2. That's only 15 days from now.
2. Valentine's Day is 27 days away. (Sunday, February 14)
3. Major League Baseball's Spring Training starts Saturday, February 27. That means baseball is only 40 days away.
4. Mid-winter break for St. Cloud kicks off Monday, March 1. That's 42 days away!
5. Daylight Savings Time starts on Sunday, March 14. That's 55 days away...and we'll be gaining a ton of daylight again.
6. The first official day of spring is 61 days away. (Saturday, March 20)
7. The Twins start their season on Thursday, April 1. That's 73 days away.
8. Spring Break kicks off Friday, April 2...only 74 days away.
9. Easter is 76 days away. (Sunday, April 4)
10. The Twins baseball home opener is set for Thursday, April 8, aka 80 days away.
11. Local prom season typically starts the 3rd weekend in April. That's 96 days away.
12. Grand Tierra/Chantry Estates celebrates one of St. Cloud's largest neighborhood garage sales the first weekend in May. If it's happening this year, it's only about 100ish days away...103...but, who is counting?
13. Local farmers markets will be getting into gear the first week in May. That's roughly 100 days from now.
So, sit back, turn on your sunlamp and let the positivity countdown begin. Maybe instead of the yule log...turn on a nice relaxing ocean view. Spring is coming, Minnesota!
Here's how you can make Homemade Jambalaya