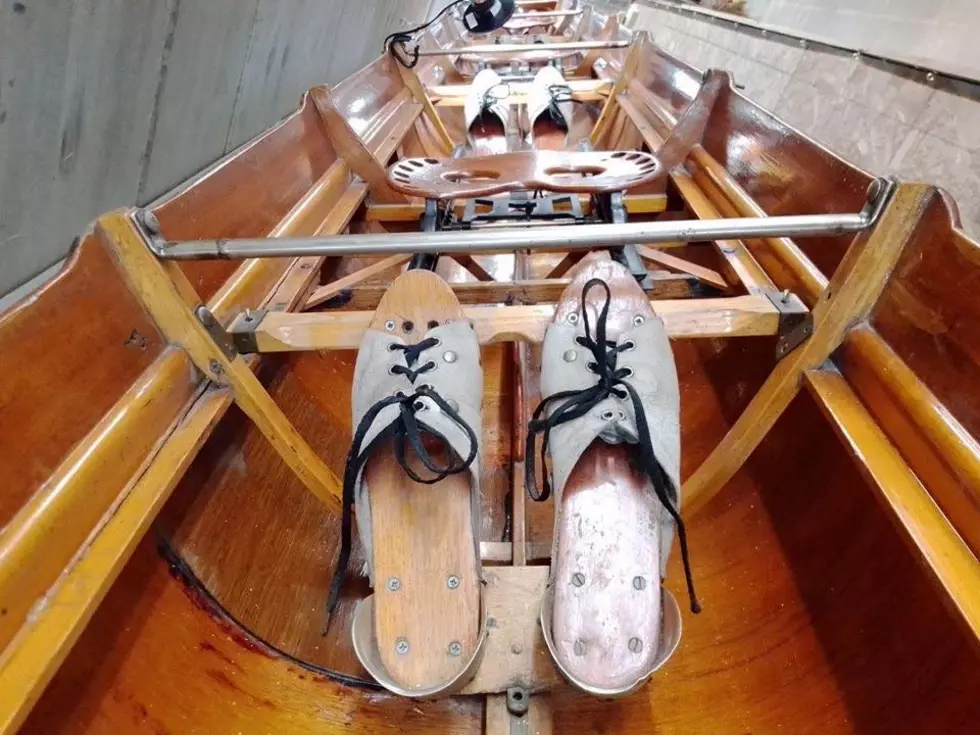 The SCSU Rowing Shell and Mirror From D.B. Searles Are Up for Sale
The Rusty Pick
I'm a stuff person. I love going to bars and restaurants that are filled with interesting things to look at, especially if there are historical ties to said stuff. The old D.B. Searles building was one of those places. The building itself has been placed on the National Register of Historic places, and I am so glad it is getting a new life as Searles on Fifth Ave.
At D.B.'s there was a St. Cloud State University crew rowing boat that used to hang tucked behind an air vent on the first floor. Now it is in possession of The Rusty Pick in Waite Park, a vintage antique shop near Fleet Farm.
Enter your number to get our free mobile app
This beast of a rowing shell measures 44 feet in length, and just wasn't being displayed to its full potential at D.B.'s, so the Searles on Fifth Ave team opted to have it preserved and given the opportunity to find a good home. The team at The Rusty Pick cleaned it up and displayed it at their location in Waite Park. It is there for your viewing and purchasing pleasure, so feel free to make an offer.
Another really cool thing The Rusty Pick has from D.B. Searles is a mirror from a bar on the first floor. I had seen that mirror, but I didn't realize how large it was until it was propped up at floor level.
The Rusty Pick is open Monday-Saturday 10 am - 6 pm, and Sundays 11 am - 4 pm. Searles on Fifth Ave is set to open soon in Downtown St. Cloud.