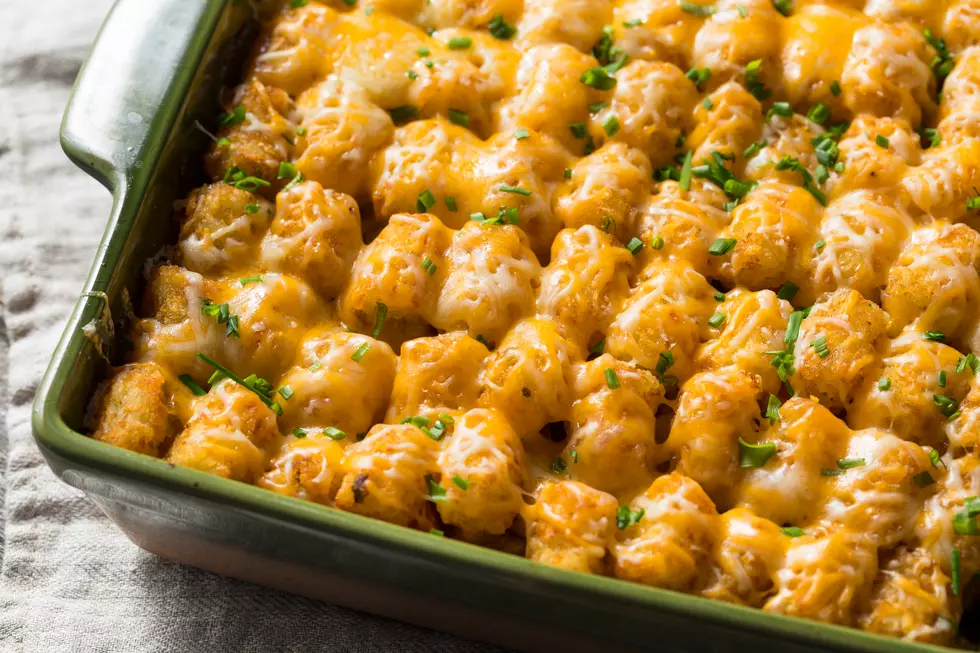 The New York Times Has No Clue How to Make Tater Tot Hot Dish
Getty Images/iStockphoto
The New York Times featured what they are calling a "Tater Tot Casserole" *shivers* in their online cooking category, and there is so much wrong with it. So much.
First let's start out with the name. It is Tater Tot Hot Dish. The author, Sam Sifton, knows this. He references it as a hot dish in the short bio he wrote for the recipe. Don't title it like it's a casserole when you know that is wrong.
Secondly, there are 13 different ingredients listed on this recipe. I've never used more than seven ingredients in my standard TTHD. And that is sometimes too much.
Third, this recipe calls for making a Cream of.. soup from scratch. That's great if you're cooking for the Queen of England. But even then it seems excessive. Campbells makes Cream of Mushroom and sells it by the pallet for a reason.
Enter your number to get our free mobile app
Fourth, he says "it's OK if it gets messy and mixes together a little bit" when building the hot dish. If you are layering your ingredients like a lasagna you have no business making this dish. You need to stir it all together to distribute the components evenly.
Then he goes on to wrap it up saying cheese is optional for the top. The audacity.
This Tater Tot Hot Dish was made for him by Food Network star chef Molly Yeh in Minnesota, who has a show called Girl Meets Farm that I adore. But I am suddenly having trust issues over this hot dish recipe write up. I'm sure it tasted great, and there was a lot of love and care put into it. But don't over complicate this Midwest food staple.