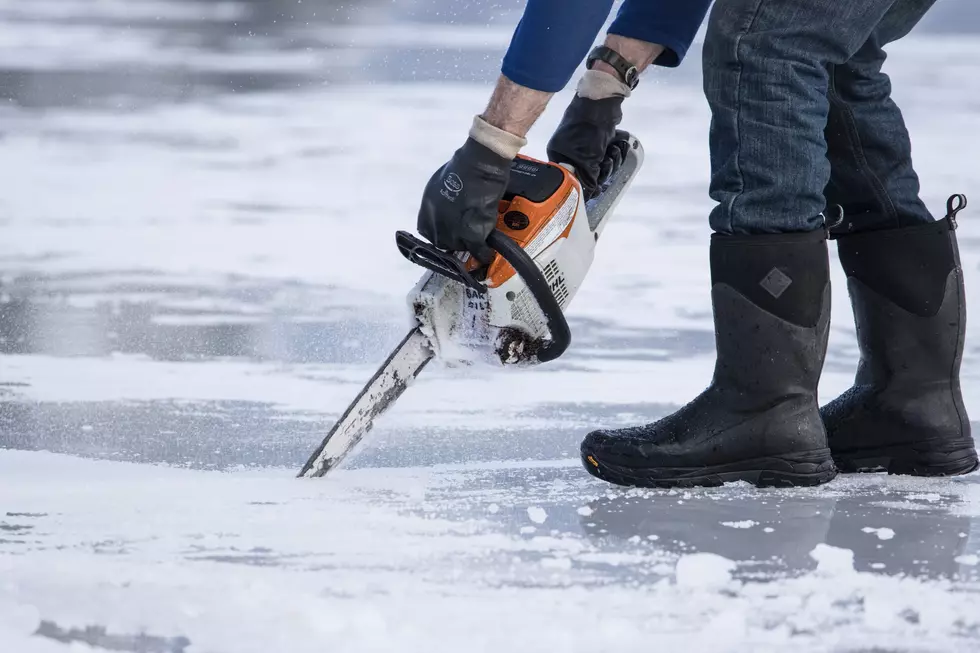 The Cold Drinks at the Swanville Carnival are Thanks to Cutting Lake Ice in January
Photo by Aaron Doucett on Unsplash
There's nothing better in the heat of July than an ice-cold beverage. You appreciate it even more when you're drinking it while standing in the streets of Swanville during the annual Midsummer Carnival. The condensation on the side of the can you hold at the event is all thanks to ice-cutting efforts this time of year.
The Swanville Lions Club spent some time this past weekend cutting blocks of ice out of a frozen lake to be stored and used for ice at the carnival coming up in July. With chainsaws, ice tongs, and plenty of helping hands at the ready, the Lions Club volunteers got the job done.
The Granddaddy of Central Minnesota Carnivals is bringing the Swanville area to life once again this summer. The Mid-Summer Carnival will be taking over the town July 7th, 8th, and 9th for it's 60th year.
This small town festival draws one of the biggest crowds for live music, great rides and games, and the iconic BBQ chicken meal. This event brings not only Swanville together but the surrounding communities as well. As someone who frequents the Swanville area in the summer months, I can't wait for the carnival to be back, and as I'm enjoying a cold drink I'll be thinking about the hard work that went into it in January.
This $1 Million Home in Sartell Has an Indoor Basketball Court
175 Years of Benton County History