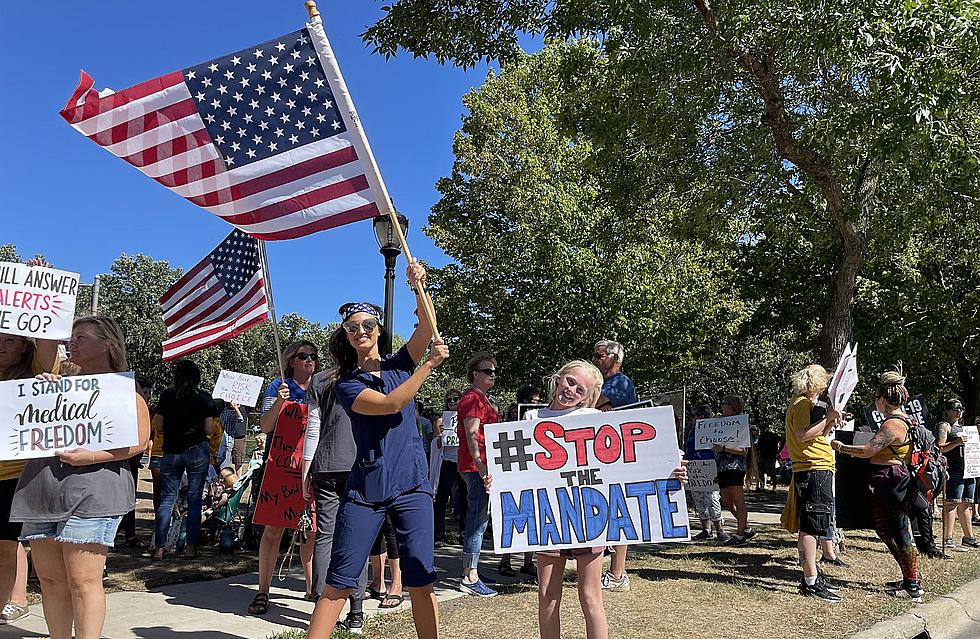 "The Big One" Medical Freedom Rally At MN State Capitol Sept. 26
Photo by WJON.com's Jim Maurice
Several medical freedom rallies have been hosted locally and nationwide against a COVID-19 vaccine mandate. St. Cloud's Hester Park hosted a rally back in August.
Now, there's a rally being planned at the Minnesota State Capital that Stop The Mandate organizers are coining, "The Big One",
The rally is set for Sunday, Sept. 26 from 4 p.m. to 7 p.m. It'll feature guest speaker Del Bigtree. He's a television producer and the CEO of the anti-vaccination group called 'Informed Consent Action Network'.
The rally is open for anyone to attend, regardless of age. According to the Stop The Mandate site, "join other like-minded Minnesotans to stop COVID-19 vaccine mandates."
According to the group's mission statement, they are, "Committed to supporting Minnesotan's with freedom and choice when facing medical mandates."
President Joe Biden made an announcement last Thursday that private businesses and U.S. staff will be subject to a vaccine mandate for COVID-19. It'll affect roughly 100 million Americans.
The mandate has been drawing criticism and opposition from some members of the Republican party. Governors in 25 states have threatened to file lawsuits. Those states include;
Montana
Idaho
Wyoming
Utah
Arizona
North Dakota
South Dakota
Nebraska
Kansas
Oklahoma
Texas
Iowa
Missouri
Arkansas
Mississippi
Alabama
Tennessee
Georgia
Indiana
Ohio
West Virginia
South Carolina
Florida
Alaska
New Hampshire
Minnesota's neighboring state of South Dakota made the list. Their Governor Kristi Noem tweeted, "South Dakota will stand up to defend freedom. @JoeBiden see you in court."
According to Stop The Mandate, "we wouldn't bring the case if we didn't think we could win. It is a very difficult case. The chances increase for those whose employer is a governmental entity, because they are subject to greater scrutiny, but it's a difficult case for both and wildly politically charged."
The Minnesota Capitol is located at 75 Rev. Dr. Martin Luther King Jr. Boulevard in St. Paul.
7 Unique Gift Ideas for the Lefse Lover on your List
Central Minnesota Christmas Tree Farms