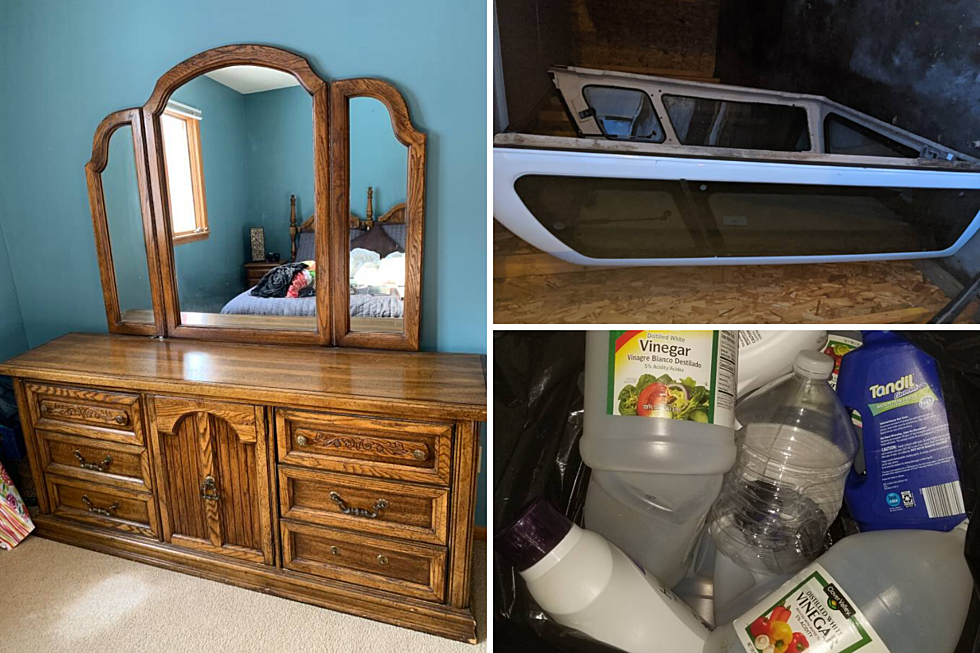 The Best Free Stuff You Can Get on St. Cloud Craigslist This Week
St. Cloud Craigslist
https://stcloud.craigslist.org/d/free-stuff/search/zip
Ahh Craigslist, the never-ending garage sale of the internet. You just never know what treasures await you, especially in the "free" listings. Here are some items that were listed in the past week that were/are up for grabs around the St. Cloud area.
1. Dresser/Mirror - Annandale
Free dresser with mirror. One handle broke off but included in the drawer. Permanent marker stain on the top.
2.Truck Topper - St. Cloud
Free topper for someone to come grab. Paint is in decent condition, but the back hatch appears to be missing.
It is behind the 1500 building at Goetten's Grove Apartments. No need to call to arrange a time to pick it up, it is sitting outside by detached garage number Approximately 71" wide x 83" long. I will delete this ad once I see it is gone.
Enter your number to get our free mobile app
3. Footboard - Foley
Very nice footboard for sale. Comes with Siderails no headboard. Very good shape. Free. Please call show contact info
if interested. Serious buyers only.
4. Empty Gallon Jugs - Rice
Do you have oil or other fluids to bring to the recycler?
These heavy duty jugs may be just what you need. Most are vinegar and laundry. A few water. Probably 15 or so.
The vinegar jugs make great funnels.
They've been in storage for a bit - wouldn't use them for food or potable water.
May be detergent remnants (I asked first fuel if that would be a problem - they said no).
Just thought I'd ask before they go to the recycle bin. Seems like a stupid post you say? Until you need a bunch of jugs . Cuz you never have em when you need em.
Meet & Pick up in Rice @ the holiday gas station.