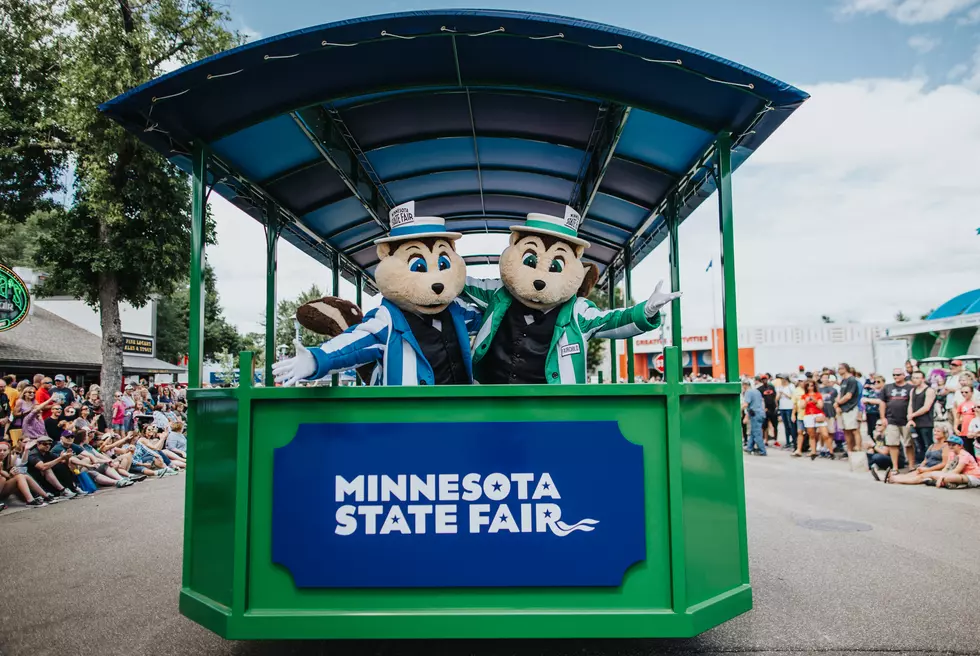 The 2022 Minnesota State Fair Schedule (What We Know 6 Days Out)
Minnesota State Fair
The Minnesota State Fair is preparing for their big opening, which is just 6 days away on August 25th.
The 'Great Minnesota Get-Together' runs annually for twelve days ending on Labor Day. That run in 2022 will be from Thursday, August 25th through Monday, September 5th. The Minnesota State Fair attracts more than two million of us each year.
2022 Fair hours are daily from 7:00 am to 11 pm.
In 2021, Miranda Lambert, Tim McGraw, and Midland all performed on the grandstand stage -- and there's no slowing down in 2022.
2022 Minnesota State Fair Grandstand Schedule
Thursday, August 25th
Alice in Chains, Breaking Benjamin, Bush
with special The L.I.F.E Project
Tickets: $79, $62, $53, and $36 (Reserved)
Friday, August 26th
Counting Crows
with special guest The Wallflowers
Tickets: $51, $41, and $34 (Reserved)
Saturday, August 27th
Portugal. The Man
with special guest Bad Bad Hats
Tickets: $37 and $27 (Reserved)
Sunday, August 28th
Pitbull
with special guest Iggy Azalea
Tickets: $84, $59, $49 and $39 (Reserved)
Monday, August 29th
Beach Boys & The Temptations
with special guest Tower of Power
Tickets: $50 and $37 (Reserved)
Tuesday, August 30th
Jim Gaffigan
$94, $79, $59, and & $39(Reserved)
Wednesday, August 31st
Florida Georgia Line
with special guest Bailey Zimmerman
$106, $96, and $75 (Reserved)
Thursday, September 1st
REO Speedwagon & Styx
with special guest Levon
$51, $41(Reserved)
Friday, September 2nd
Zac Brown Band
with special guest Robert Randolph Band
$194, $106, $96, and $75 (Reserved)
Saturday, September 3rd
Diana Ross
with special guest Naturally 7
$60, $51, and  $34(Reserved)
Sunday, September 4th
MSF Amateur Talent Contest Finals
No ticket required
Monday, September 5th
Disney Princess: The Concert
$37, and $27 (Reserved)
BOOM: There are nightly fireworks after each grandstand show.
OK, now for the free shows. As much as I love a big show at the grandstand the Minnesota knocks the ball out of the park when it comes to their twelve days of free shows on stages across the fairgrounds -- like the Leinie Lodge Bandshell, the Northwoods State, and the Schell's Stage at Schilling Amphitheater.
Big names, great music, intimate venues, and free of charge.
I'll meet you at the DNR fish pond.
What Are the Signature Drinks From Every State?